Lot 1648
Hobbes, Leviathan
sold
[{"image":"https:\/\/cdn.philasearch.com\/A09454\/E01020\/0102000055.jpg","thumb":"https:\/\/cdn.philasearch.com\/A09454\/E01020\/0102000055.jpg"},{"image":"https:\/\/cdn.philasearch.com\/A09454\/E01020\/0102000055a.jpg","thumb":"https:\/\/cdn.philasearch.com\/A09454\/E01020\/0102000055a.jpg"},{"image":"https:\/\/cdn.philasearch.com\/A09454\/E01020\/0102000055b.jpg","thumb":"https:\/\/cdn.philasearch.com\/A09454\/E01020\/0102000055b.jpg"},{"image":"https:\/\/cdn.philasearch.com\/A09454\/E01020\/0102000055c.jpg","thumb":"https:\/\/cdn.philasearch.com\/A09454\/E01020\/0102000055c.jpg"}]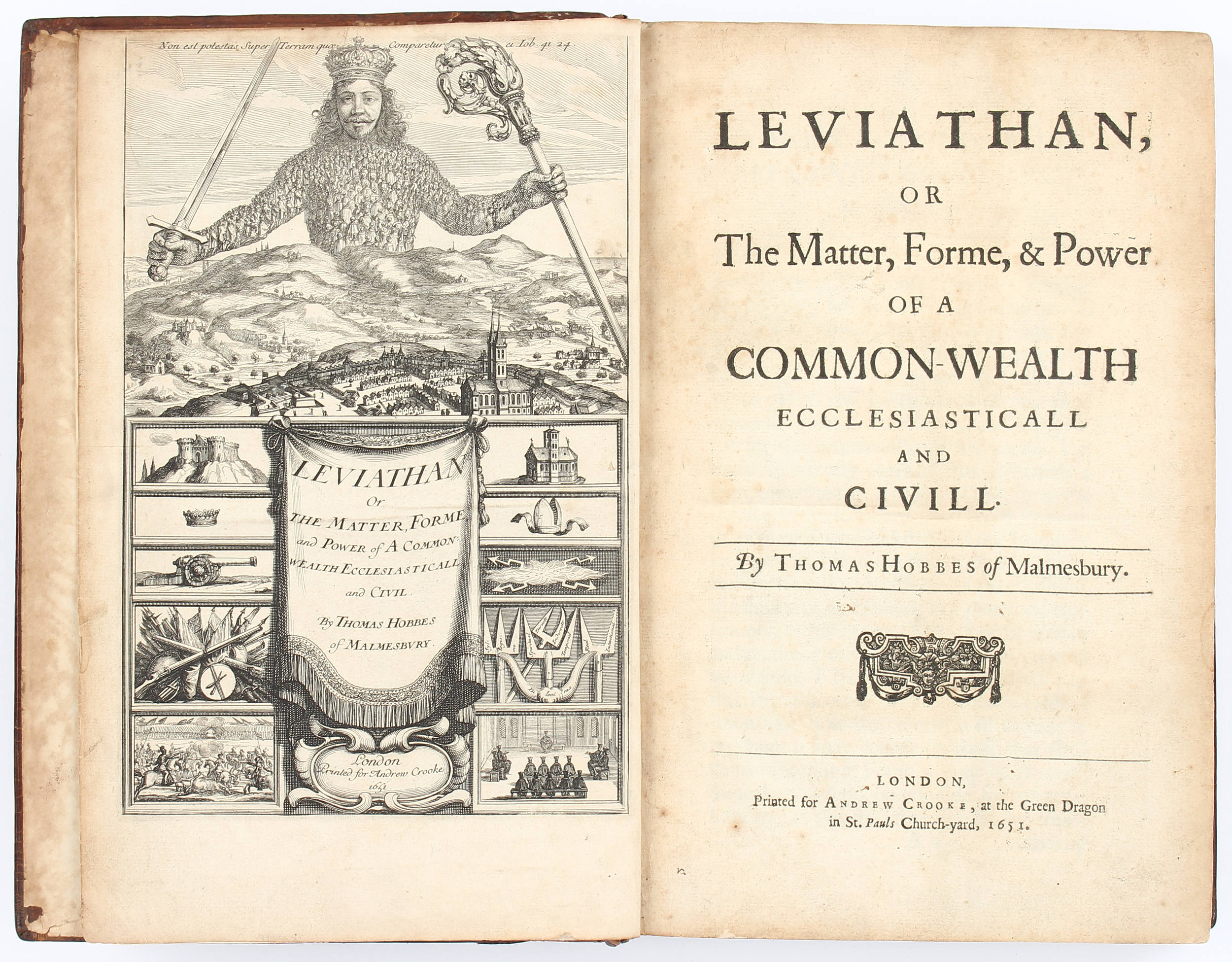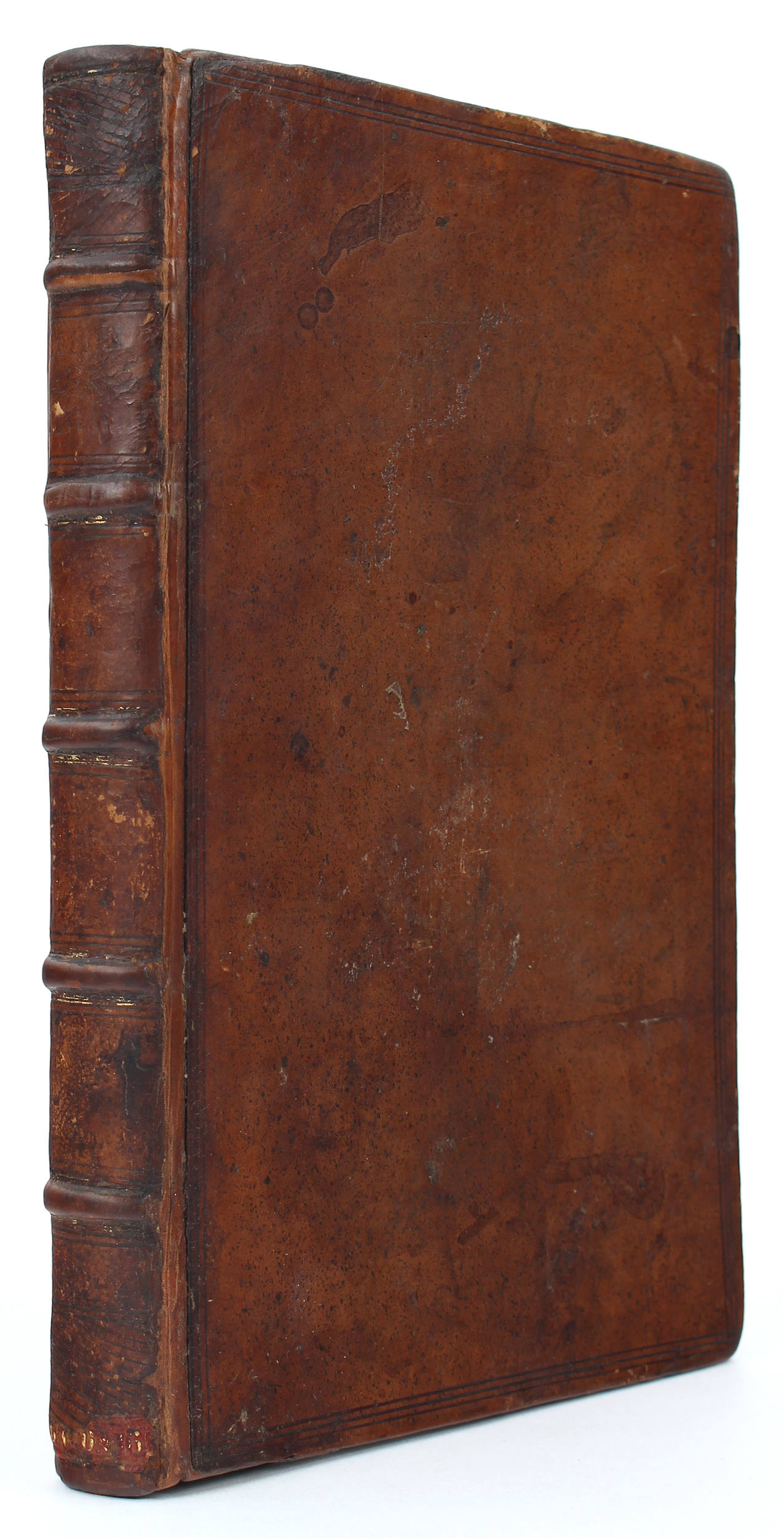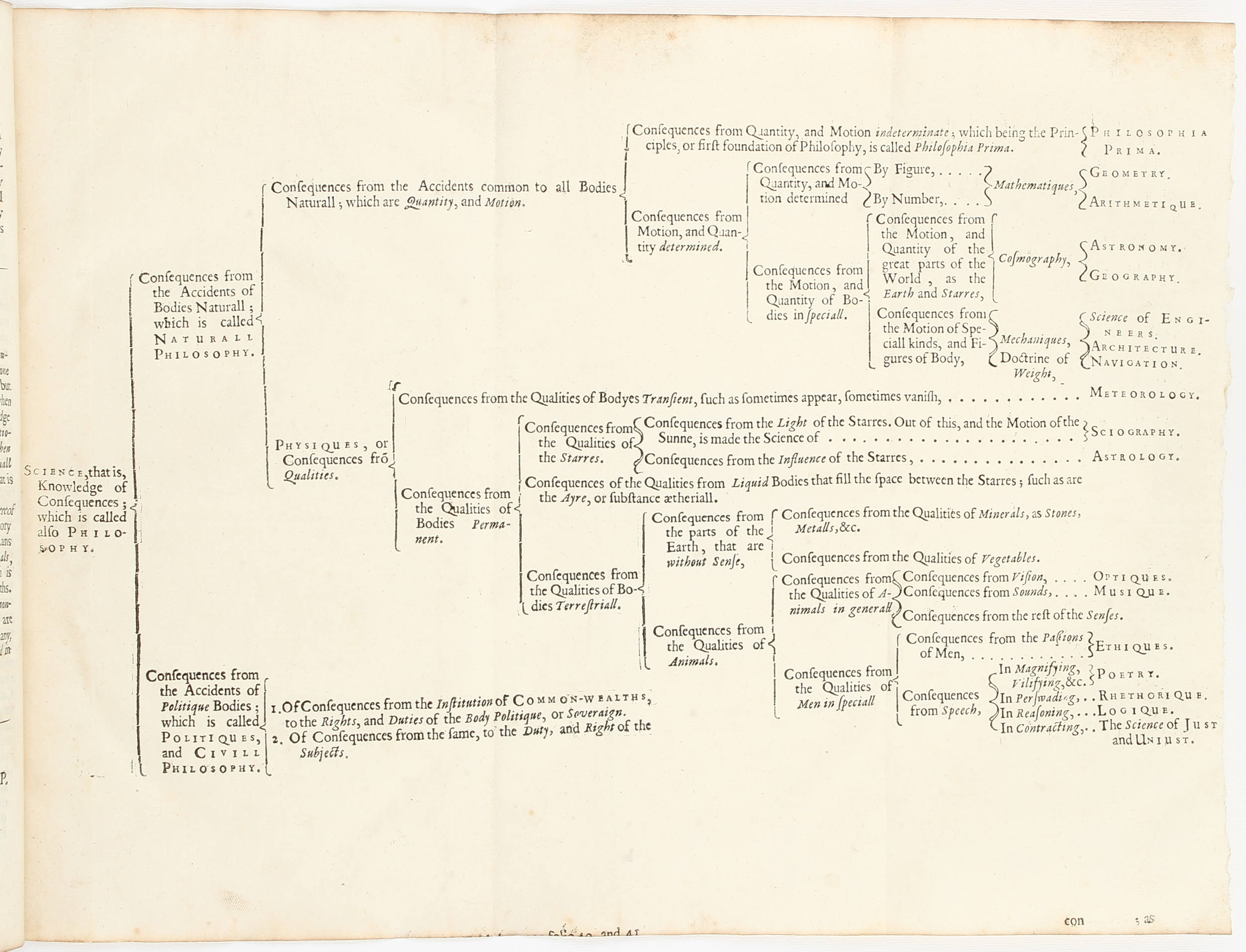 sold
Auction schedule:
October 31st, 2018 session starting 11:00 a.m.
Hobbes, T. Leviathan, or the matter, forme & power of a common-wealth ecclesiasticall and civill. London, Printed for Andrew Crooke, 1651. Fol. (28,5:19 cm). Mit Kupfertitel u. 1 gefalt. Tabelle. 3 Bll., 396 (recte 394) S. Ldr. d. 18. Jh., etwas beschabt, Rücken unter Verwendung alten Materials erneuert.
The true first edition as described by Macdonald-Hargreaves, with "head" ornament on title page. - Some browning and staining, stronger to few leaves, engraved title trimmed at upper margin. 18th century calf, rebacked preserving old material.
PMM 138; Kress 830; Macdonald-Hargreaves 42. - Erste Ausgabe, kenntlich u.a. an der Holzschnitt-Titelvignette, die einen Kopf enthält. Bei zwei anderen 1651 datierten Ausgaben handelt es sich um einen kurz nach 1651 erschienenen holländischen und einen wesentlich späteren Nachdruck. "The fundamental nature of his speculation has stimulated philosophers from Spinoza to te school of Bentham, who reinstated him in his position as the most original political philosopher of his time" (PMM). - Etwas gebräunt oder fleckig, vereinzelt stärker; Kupfertitel oben etwas knapp beschnitten.