Lot 2140
Anson, Reize rondsom de Werreld
sold
[{"image":"https:\/\/cdn.philasearch.com\/A09454\/E01072\/0107200004.jpg","thumb":"https:\/\/cdn.philasearch.com\/A09454\/E01072\/0107200004.jpg"},{"image":"https:\/\/cdn.philasearch.com\/A09454\/E01072\/0107200004a.jpg","thumb":"https:\/\/cdn.philasearch.com\/A09454\/E01072\/0107200004a.jpg"},{"image":"https:\/\/cdn.philasearch.com\/A09454\/E01072\/0107200004b.jpg","thumb":"https:\/\/cdn.philasearch.com\/A09454\/E01072\/0107200004b.jpg"},{"image":"https:\/\/cdn.philasearch.com\/A09454\/E01072\/0107200004c.jpg","thumb":"https:\/\/cdn.philasearch.com\/A09454\/E01072\/0107200004c.jpg"},{"image":"https:\/\/cdn.philasearch.com\/A09454\/E01072\/0107200004d.jpg","thumb":"https:\/\/cdn.philasearch.com\/A09454\/E01072\/0107200004d.jpg"}]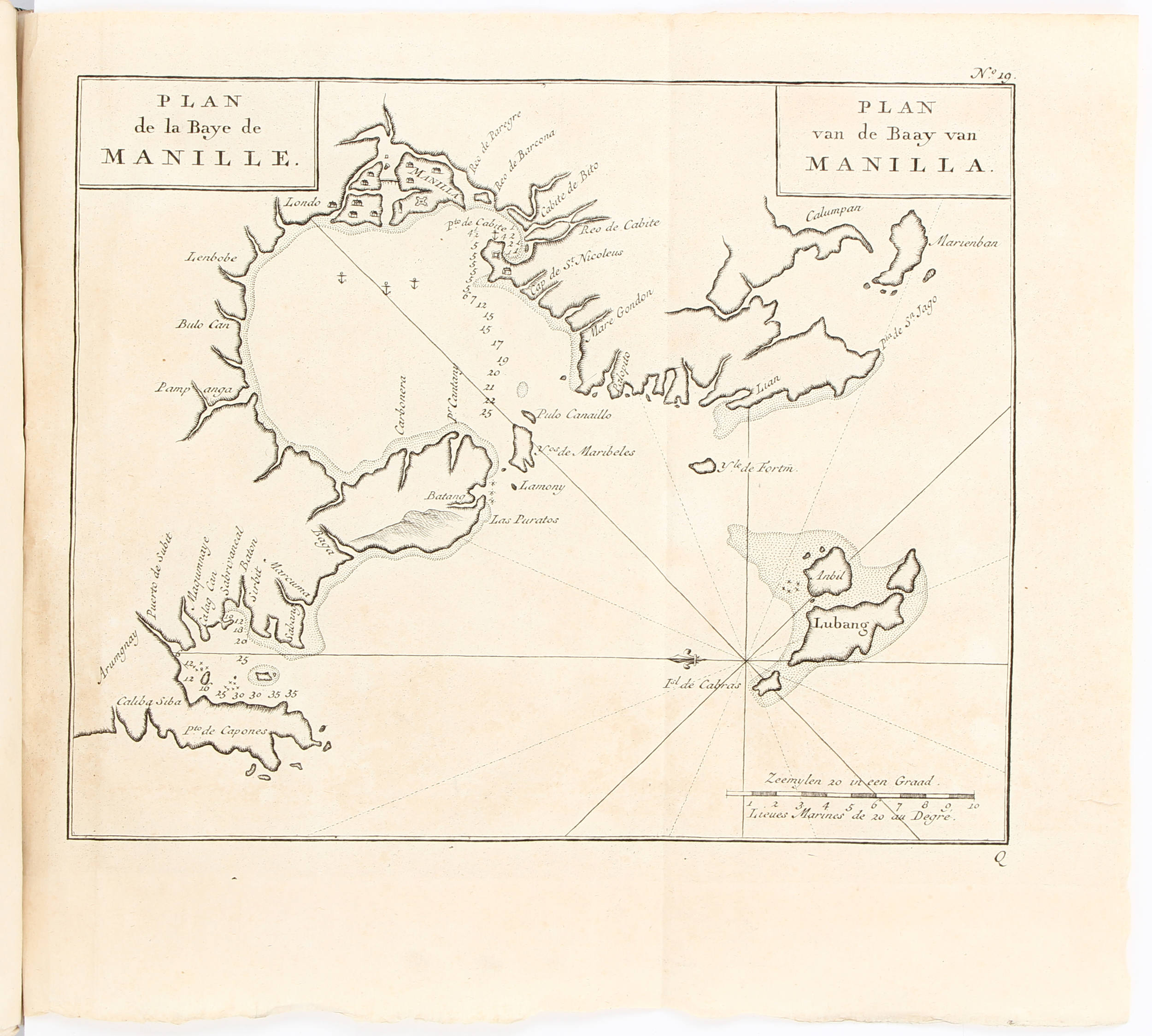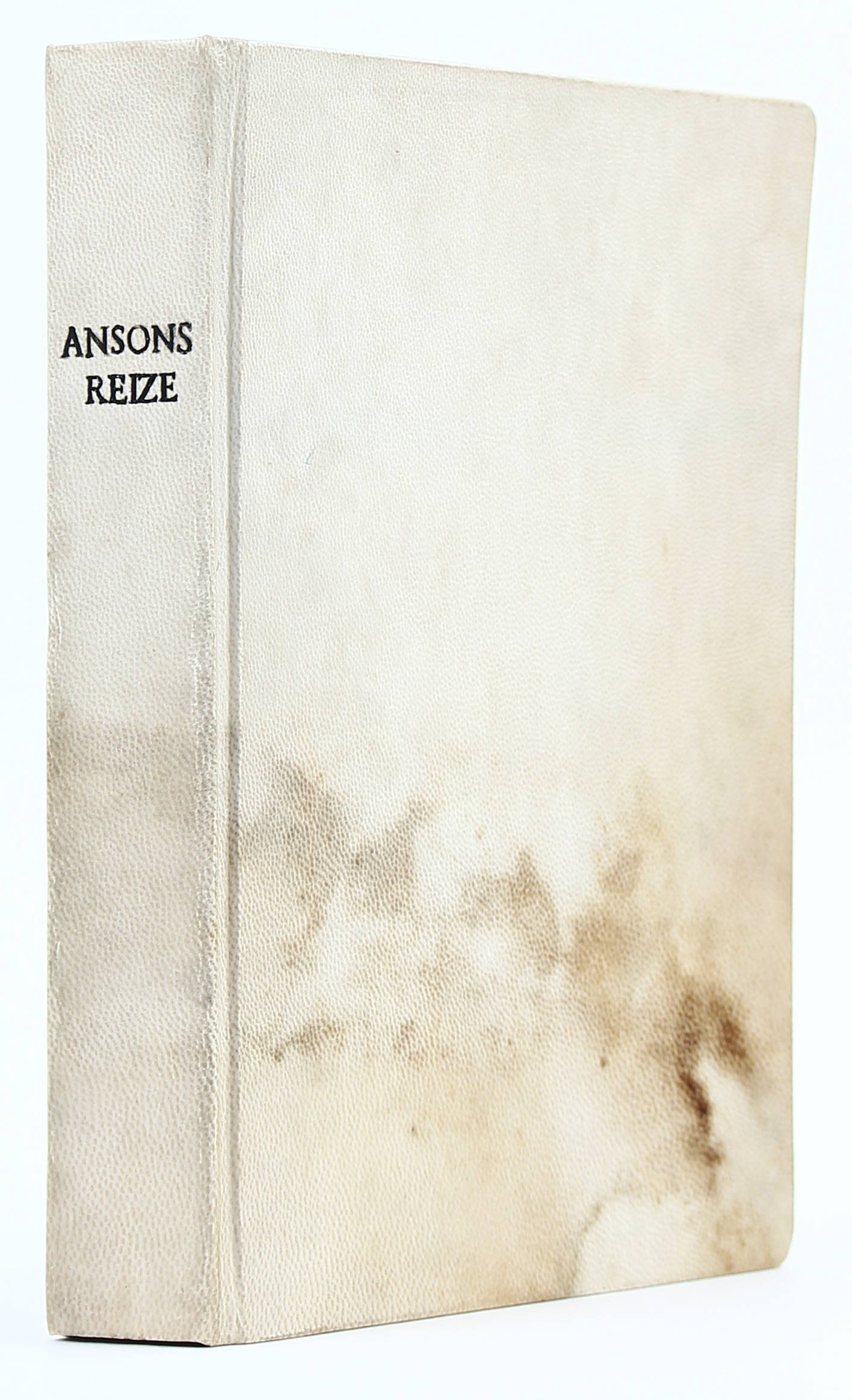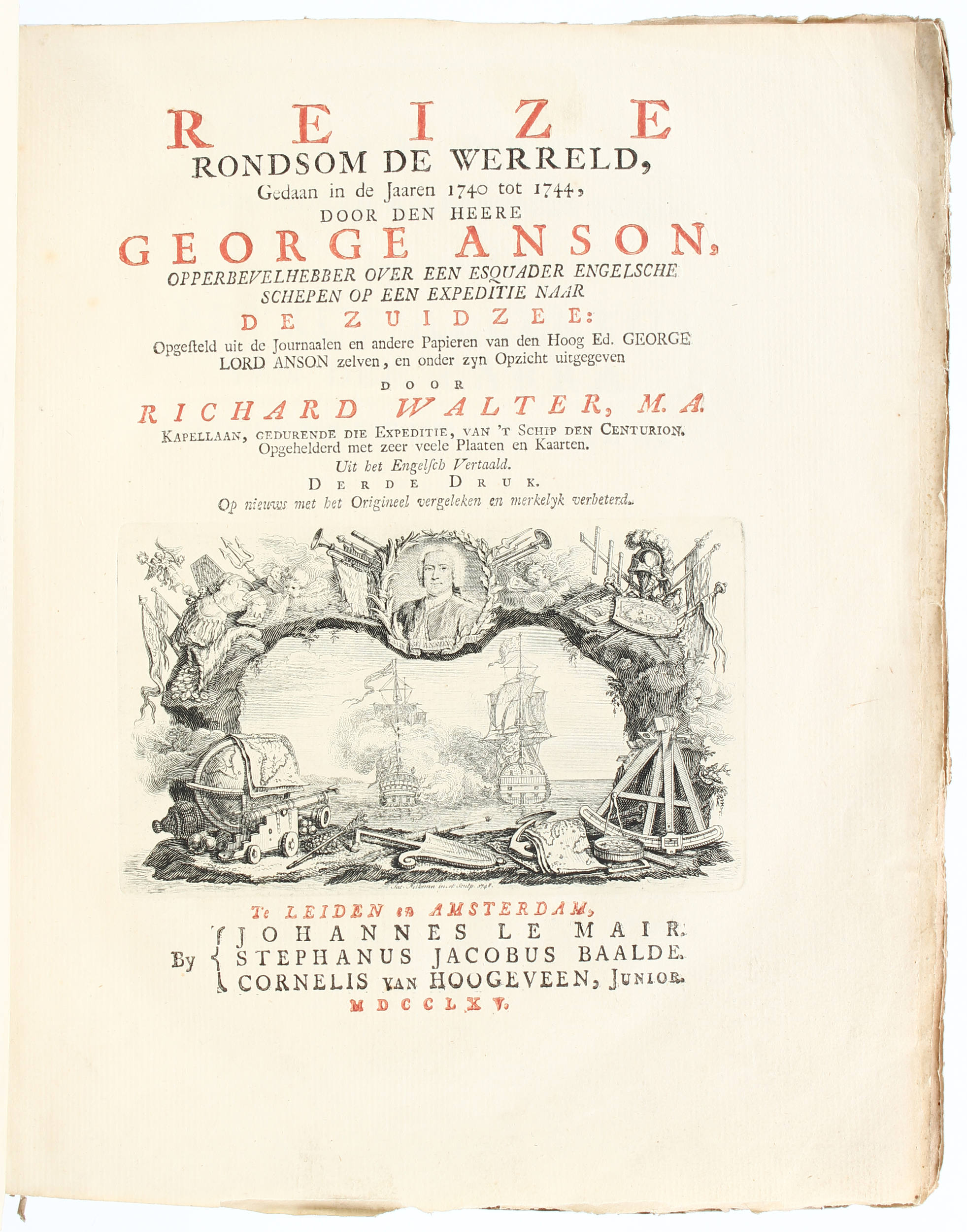 sold
Auction schedule:
October 31st, 2018 session starting 3:30 p.m.
Anson, G. Reize rondsom de Werreld, gedaan in de Jaaren 1740 tot 1744. Opgesteld uit de Journalen... door Richard Walter. Uit het Engelsch vertaald. 3. Aufl., verbeterd. Amsterdam, J. Le Mair, S. J. Baalde u. C. van Hoogeveen, 1765. 4to (28:23 cm). Mit gr. gest. Titelvign. u. 34 (32 gefalt.) Kupfertaf. u. -karten. 12 Bll., 384 S. Neuerer Prgt. mit Rtitel., gering angestaubt.
NHSM 136; vgl. Cox 49, Tiele 42 u. Sabin 1637. - Dritte korrigierte holländische Ausgabe (zuerst ersch. 1749). "This famous and unfortunate expedition, consisting at the start of eight ships, was sent under the command of George Anson at the beginning of the war with Spain, to harass the Spaniards on the western coast of South America." (Cox). Die Kupfer mit Ansichten, Plänen u. Karten (Weltkarte, Süd-Amerika, Paita, Insel Quibo, Manila, etc.), Seeschlachtszenen u. Tieren. - Stellenw. schwach stockfl., Bl. 67 mit Eckausriss mit etwas Buchstabenverlust, 1 Taf. u. 1 Bl. mit Einriss im weißen Rand. Unbeschnittenes Exemplar.