Lot 2145
Brookes, General Gazetteer
closed
[{"image":"https:\/\/cdn.philasearch.com\/A09454\/E01066\/0106600012.jpg","thumb":"https:\/\/cdn.philasearch.com\/A09454\/E01066\/0106600012.jpg"},{"image":"https:\/\/cdn.philasearch.com\/A09454\/E01066\/0106600012a.jpg","thumb":"https:\/\/cdn.philasearch.com\/A09454\/E01066\/0106600012a.jpg"},{"image":"https:\/\/cdn.philasearch.com\/A09454\/E01066\/0106600012b.jpg","thumb":"https:\/\/cdn.philasearch.com\/A09454\/E01066\/0106600012b.jpg"}]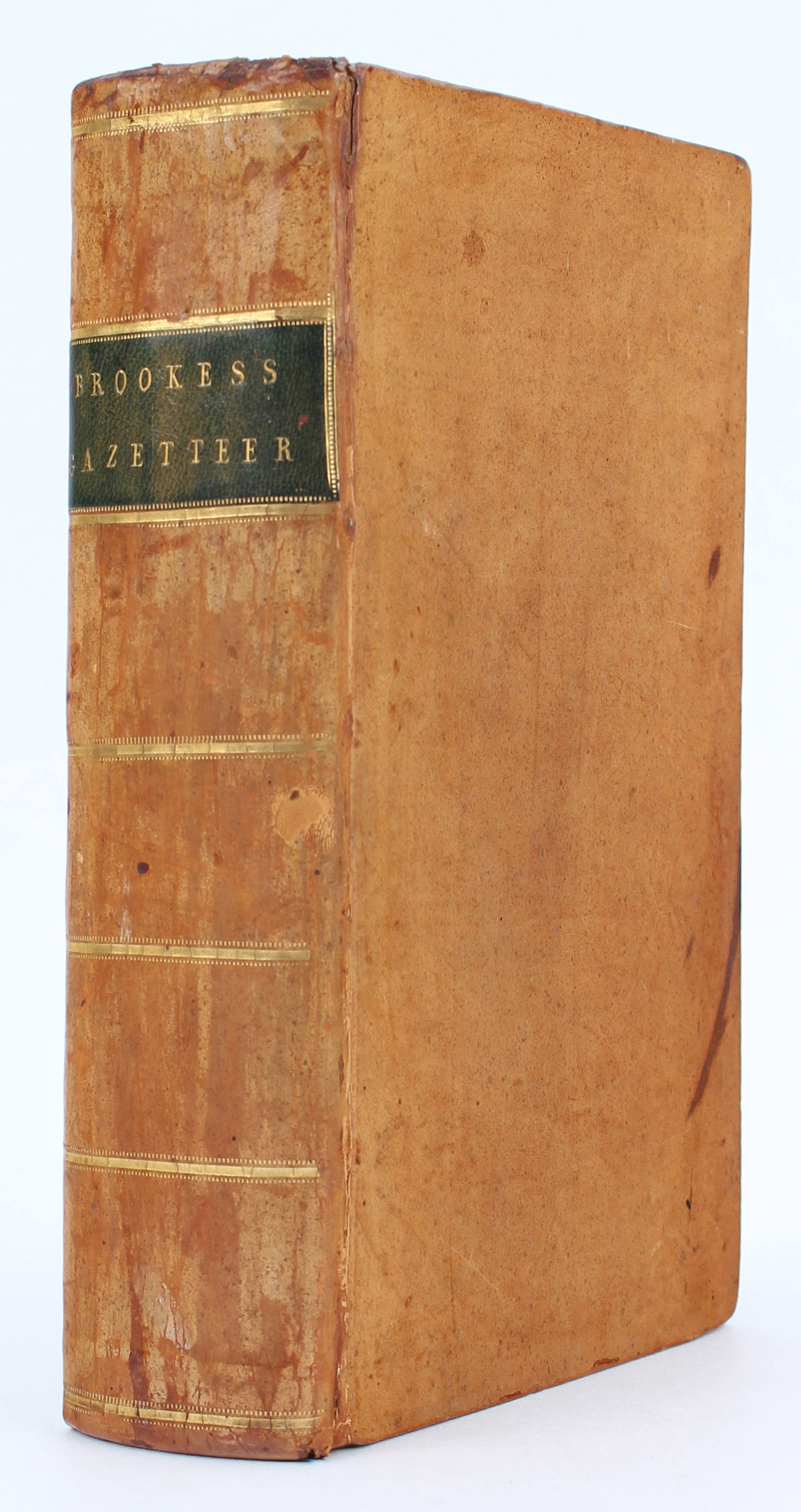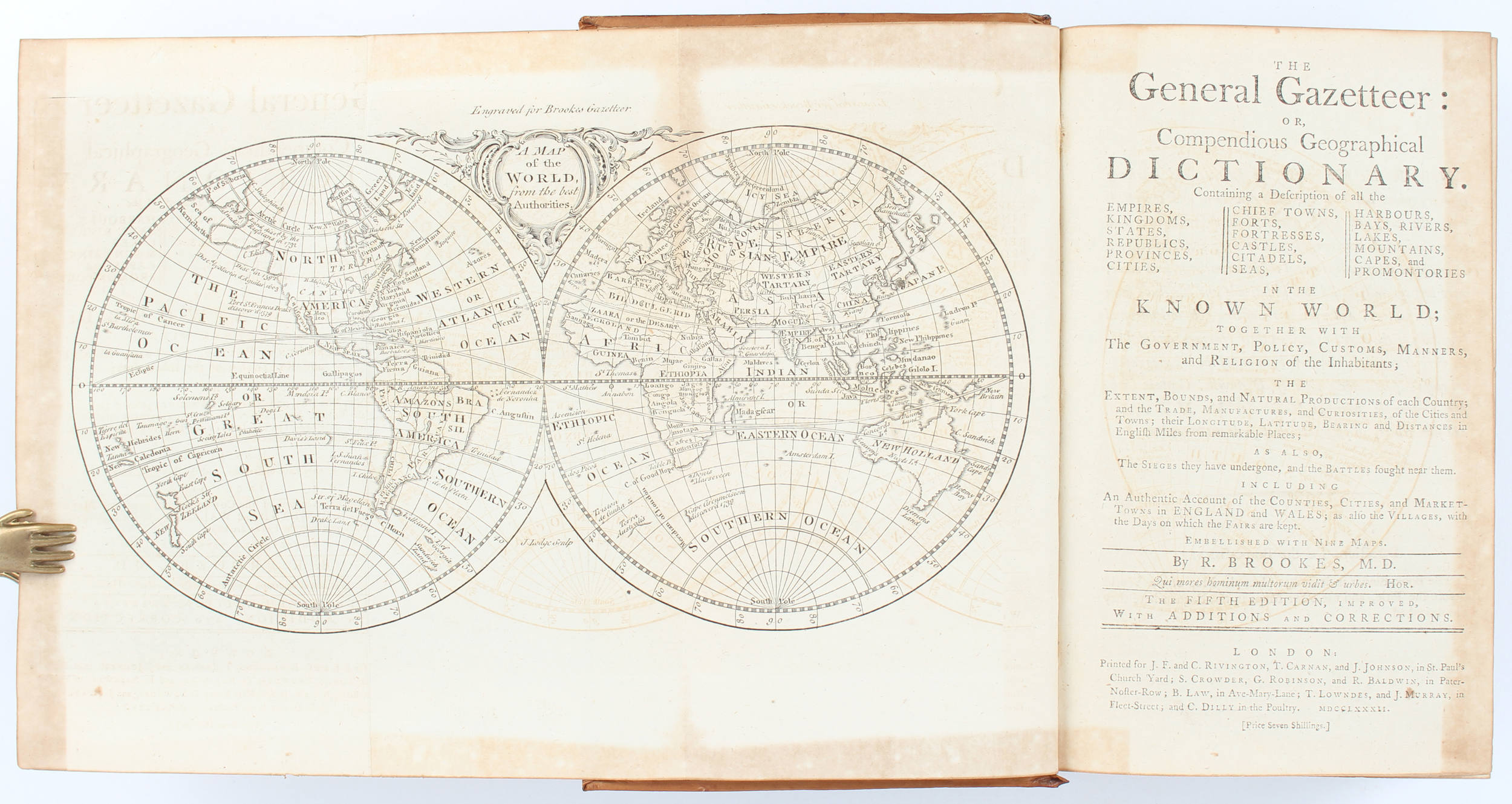 unsold
Auction schedule:
October 31st, 2018 session starting 3:30 p.m.
Brookes, R. The general gazetteer: or, Compendious geographical dictionary. Fifth edition, improved, with additions and corrections. London, Rivington u.a., 1782. (22:14 cm). Mit 9 gefalt. Kupferkarten. XVI S., 341 nn. Bll. Ldr. d. Zt. mit Rsch., leicht fleckig.
Shirley G.BROK-1e. - Erstmals 1762 erschienen. Der englische Arzt Richard Brookes verfasste zahlreiche Enzyklopädien zu verschiedenen Gebieten der Medizin, Naturwissenschaften und Geographie. Enthält Weltkarte, Erdteilkarten (4) u. Karten von Europa (4). - Etwas gebräunt; teilw. mit Bildabklatsch.