Lot 2147
General collection of voyages
220.00 EUR
(Hammer price)
[{"image":"https:\/\/cdn.philasearch.com\/A09454\/E01036\/0103600011.jpg","thumb":"https:\/\/cdn.philasearch.com\/A09454\/E01036\/0103600011.jpg"},{"image":"https:\/\/cdn.philasearch.com\/A09454\/E01036\/0103600011a.jpg","thumb":"https:\/\/cdn.philasearch.com\/A09454\/E01036\/0103600011a.jpg"},{"image":"https:\/\/cdn.philasearch.com\/A09454\/E01036\/0103600011b.jpg","thumb":"https:\/\/cdn.philasearch.com\/A09454\/E01036\/0103600011b.jpg"}]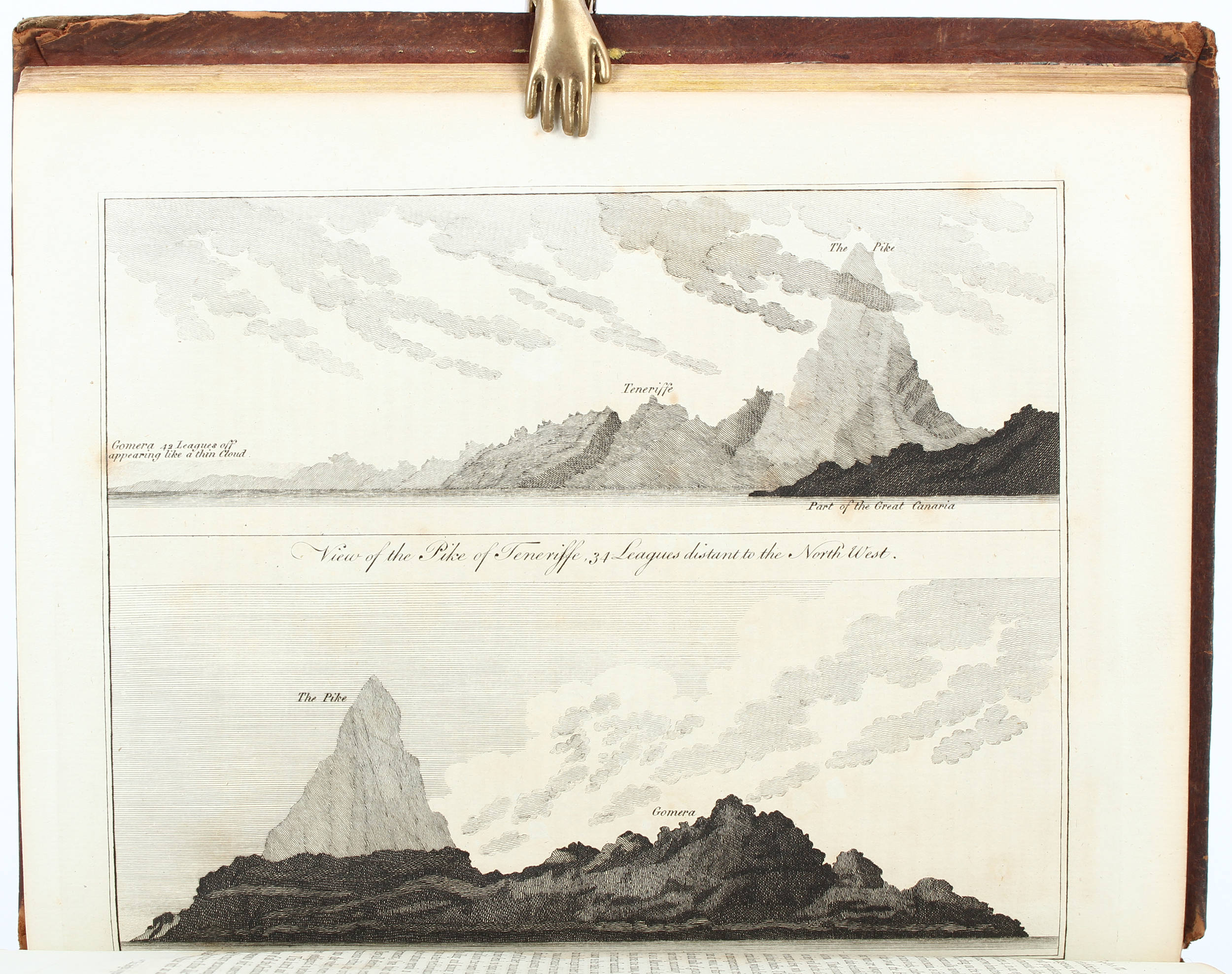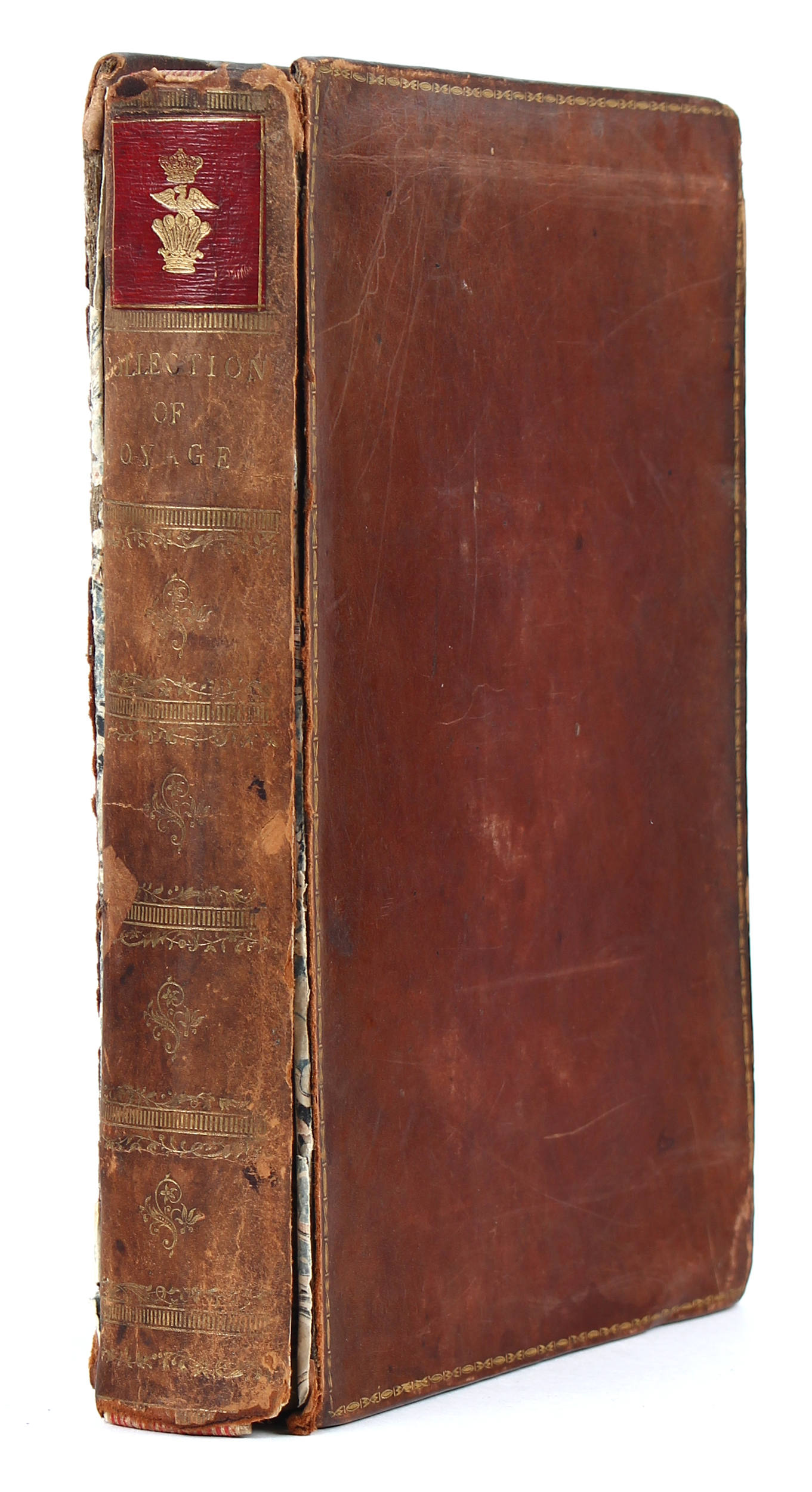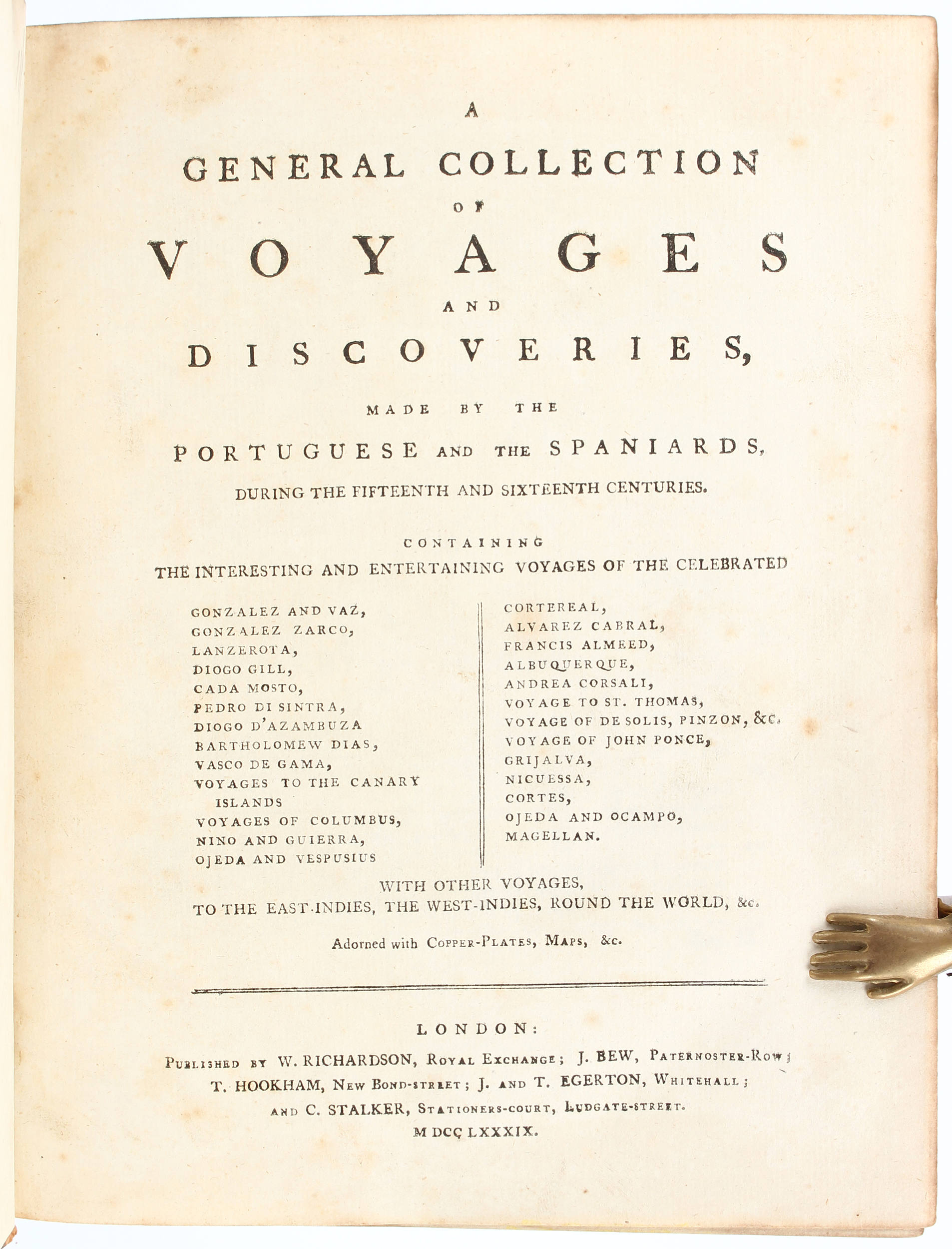 220.00 EUR
(Hammer price)
Auction schedule:
October 31st, 2018 session starting 3:30 p.m.
General collection of voyages and discoveries, made by the Portuguese and the Spaniards, during the fifteenth and sixteenth centuries. London, Richardson a.o., 1789. 4to (27:22 cm). Mit 2 gest. Porträts, 2 Kupfertafeln u. 4 (st. 5?) gefalt. Kupferkarten. 1 Bl., IV S., S. (III-)V, S. (7-)518. Ldr. d. Zt., Kanten bestoßen, Deckel lose.
First edition of this rare collection of voyages including those of Dias, Vasco da Gama, Columbus, Vespucci, Cabral, Cortes, Albuquerque, Magellan etc. Of the five maps listed in the directions to the binder, that of the West Indies is not present in this and other copies, and may not have been issued. - Some browning, slight spotting. Contemp. calf, extremities worn, covers loose.
Sabin 26875; Cox I, 22. - Erste Ausgabe dieser anonym hrsg. Reisesammlung. - Etwas gebräunt, vereinzelt etwas fleckig. Wie immer fehlt die im Tafelverzeichn. genannte Karte von Westindien, die wohl nicht erschienen ist.