Lot 2148
(Gottfried), Vermehrte Archontologia
sold
[{"image":"https:\/\/cdn.philasearch.com\/A09454\/E01112\/0111200015.jpg","thumb":"https:\/\/cdn.philasearch.com\/A09454\/E01112\/0111200015.jpg"},{"image":"https:\/\/cdn.philasearch.com\/A09454\/E01112\/0111200015a.jpg","thumb":"https:\/\/cdn.philasearch.com\/A09454\/E01112\/0111200015a.jpg"},{"image":"https:\/\/cdn.philasearch.com\/A09454\/E01112\/0111200015b.jpg","thumb":"https:\/\/cdn.philasearch.com\/A09454\/E01112\/0111200015b.jpg"},{"image":"https:\/\/cdn.philasearch.com\/A09454\/E01112\/0111200015c.jpg","thumb":"https:\/\/cdn.philasearch.com\/A09454\/E01112\/0111200015c.jpg"},{"image":"https:\/\/cdn.philasearch.com\/A09454\/E01112\/0111200015d.jpg","thumb":"https:\/\/cdn.philasearch.com\/A09454\/E01112\/0111200015d.jpg"},{"image":"https:\/\/cdn.philasearch.com\/A09454\/E01112\/0111200015e.jpg","thumb":"https:\/\/cdn.philasearch.com\/A09454\/E01112\/0111200015e.jpg"},{"image":"https:\/\/cdn.philasearch.com\/A09454\/E01112\/0111200015f.jpg","thumb":"https:\/\/cdn.philasearch.com\/A09454\/E01112\/0111200015f.jpg"},{"image":"https:\/\/cdn.philasearch.com\/A09454\/E01112\/0111200015g.jpg","thumb":"https:\/\/cdn.philasearch.com\/A09454\/E01112\/0111200015g.jpg"},{"image":"https:\/\/cdn.philasearch.com\/A09454\/E01112\/0111200015h.jpg","thumb":"https:\/\/cdn.philasearch.com\/A09454\/E01112\/0111200015h.jpg"}]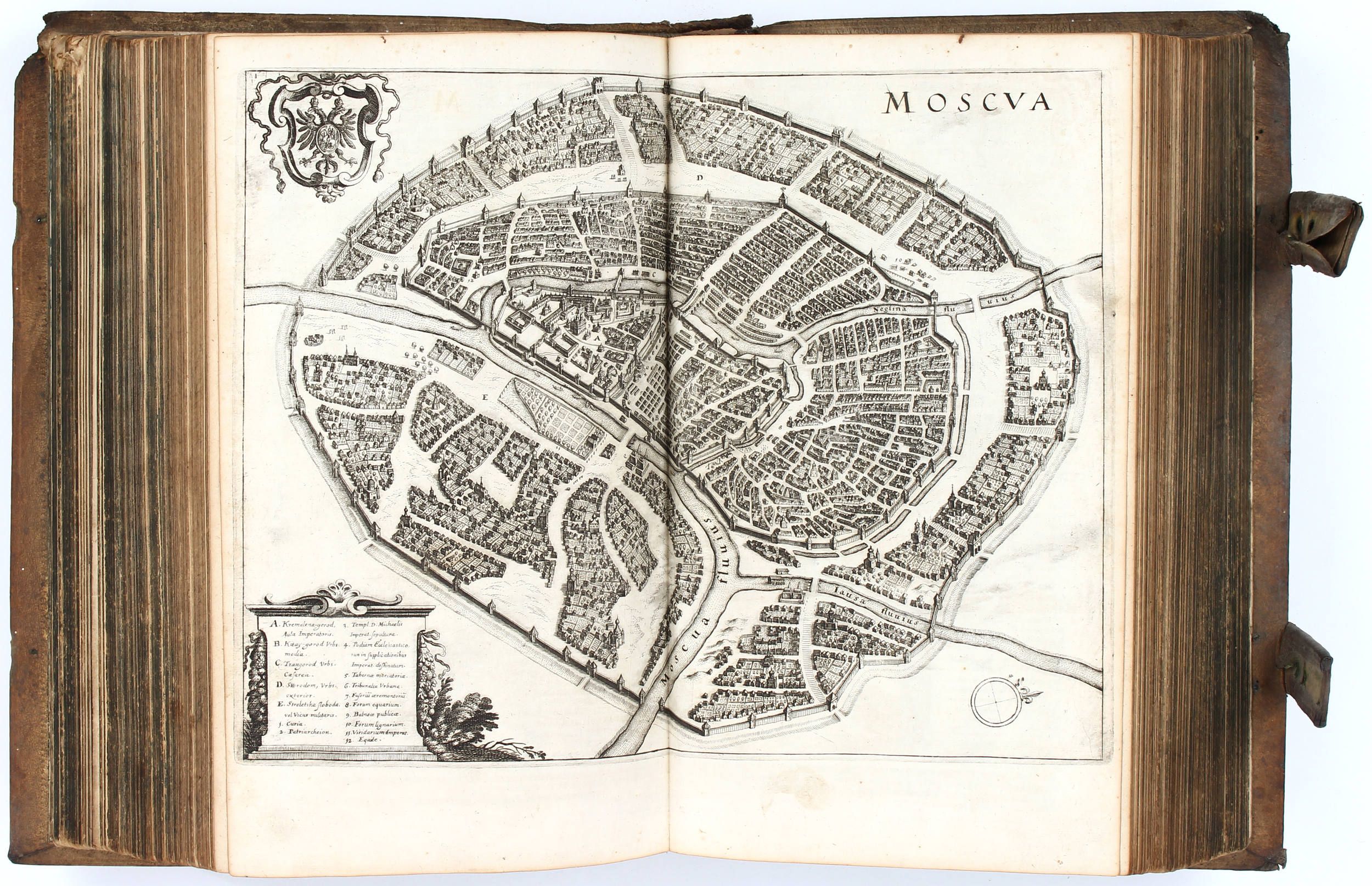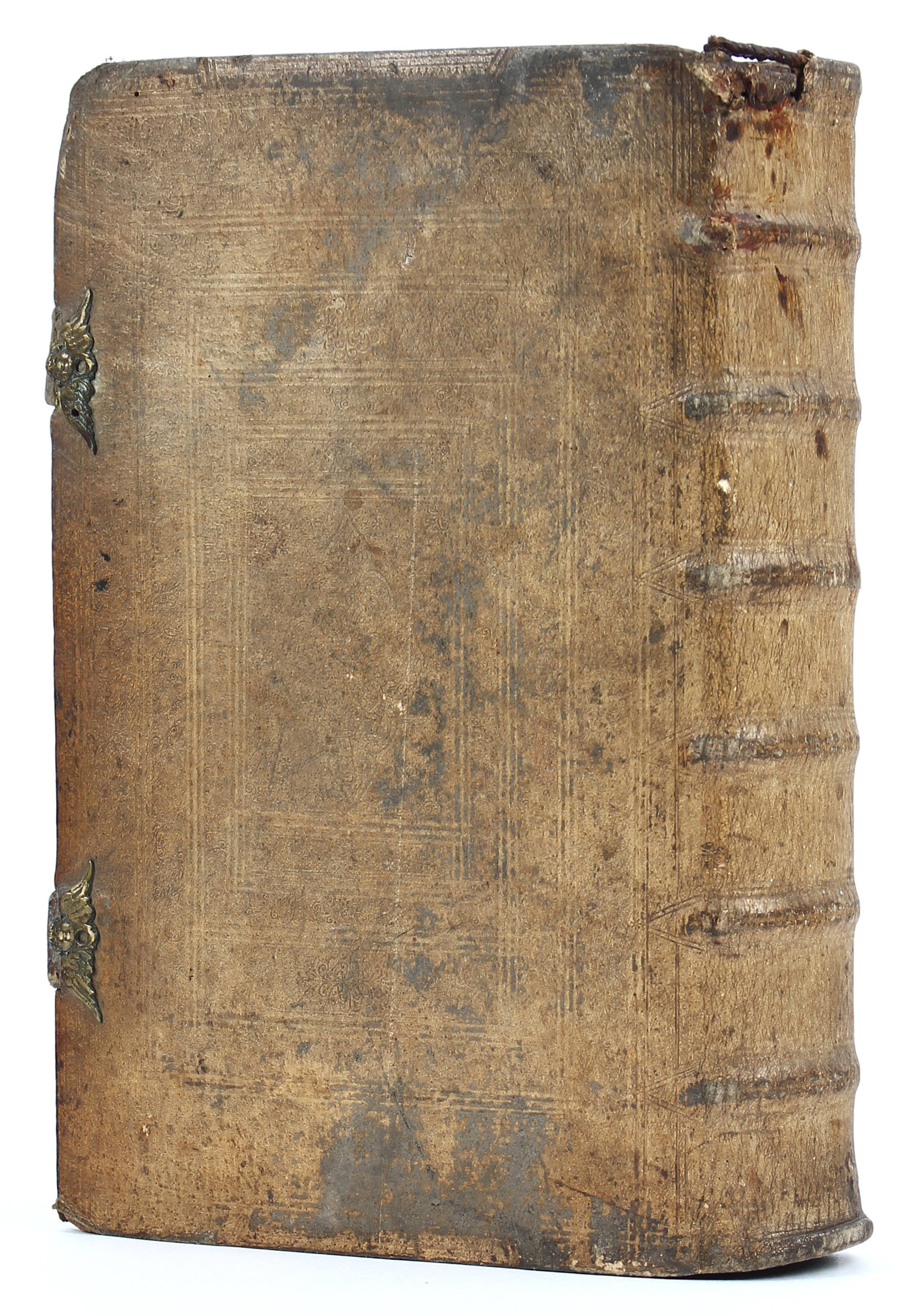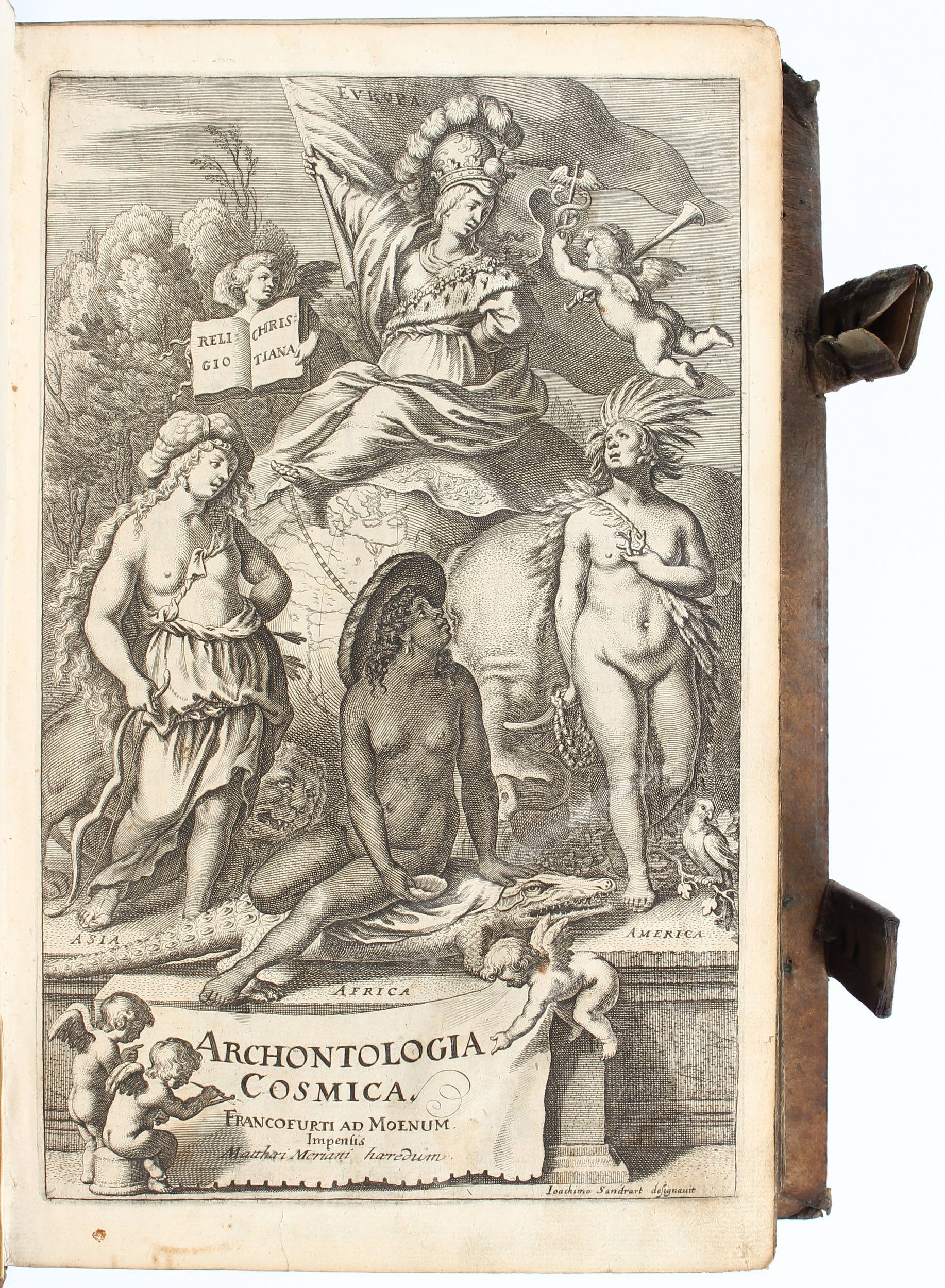 sold
Auction schedule:
October 31st, 2018 session starting 3:30 p.m.
(Gottfried, J. L.). Vermehrte Archontologia cosmica, Das ist, Beschreibung aller Kaiserthümer, Königreiche und Republiquen der Welt. Biß auff das Jahr 1694 continuiret. Frankfurt, J. Görlin, 1695. Fol. (35:23 cm). Mit Kupfertitel, 42 doppelblattgr. (wenige gefaltet) Kupferkarten u. 40 (statt 88) Kupfertafeln von M. Merian. 23 Bll., 948 (recte 942) S., 13 Bll. Blindgepr. Schweinsldr. über Holzdeckeln, etwas berieben, Kapital mit Fehlstelle, Schließen defekt.
Richly illustrated world chronicle with over 42 engraved maps and 40 (of 66) engr. plates by Merian comprising Burgos, Lisbon, Moscow, Naples as well as maps of world and continents, China, Hungary, Poland, Russia. - Slightly browned u. foxing in places; some splitting through centerfold to some maps or plates, also world map; loosening to half-title and 1 plate; tear to 2 plates; hole to 1 plate with some loss of image; in the beginning with gnawing traces to upper white corner; ownership inscription to half-title. Lacking 48 engr. plates. Contemporary blindstamped pigskin, some rubbing, flaw to head of spine, clasps defect.
VD 17 3:606878W; Wüthrich III, 326, 4. - Erweiterte deutsche Ausgabe der von Merian prächtig illustrierten Weltchronik: Landkarten (Welt, Afrika, Amerika, China, Polen, Russland, u.v.m.) und viele Ansichten, vorwiegend aus Europa, z.B. Avignon, Burgos, Lissabon, Mailand (Plan), Mantua (Kte. d. Grafschaft und Vogelschauansicht), Moskau, Neapel, Sevilla, etc. - Leicht gebräunt u. vereinzelt fleckig; einige Karten im Bug geplatzt, darunter Welt; Vortitel u. Plan von Mannheim teilw. gelöst; Plan von Jerusalem unten eingerissen bis ins Bild; Afrikakarte im Falz fast durchgerissen; erste Bll. in der oberen w. Ecke mit leichten Fraßspuren; 1 Tafel mit Loch u. etwas Bildverlust; Vortitel mit Namenszug, dat. 1750. Es fehlen 48 Tafeln.