Lot 2578

*#


"Asiae nova". (Ortelius)
sold
[{"image":"https:\/\/cdn.philasearch.com\/A09454\/E00790\/0079000143.jpg","thumb":"https:\/\/cdn.philasearch.com\/A09454\/E00790\/0079000143.jpg"}]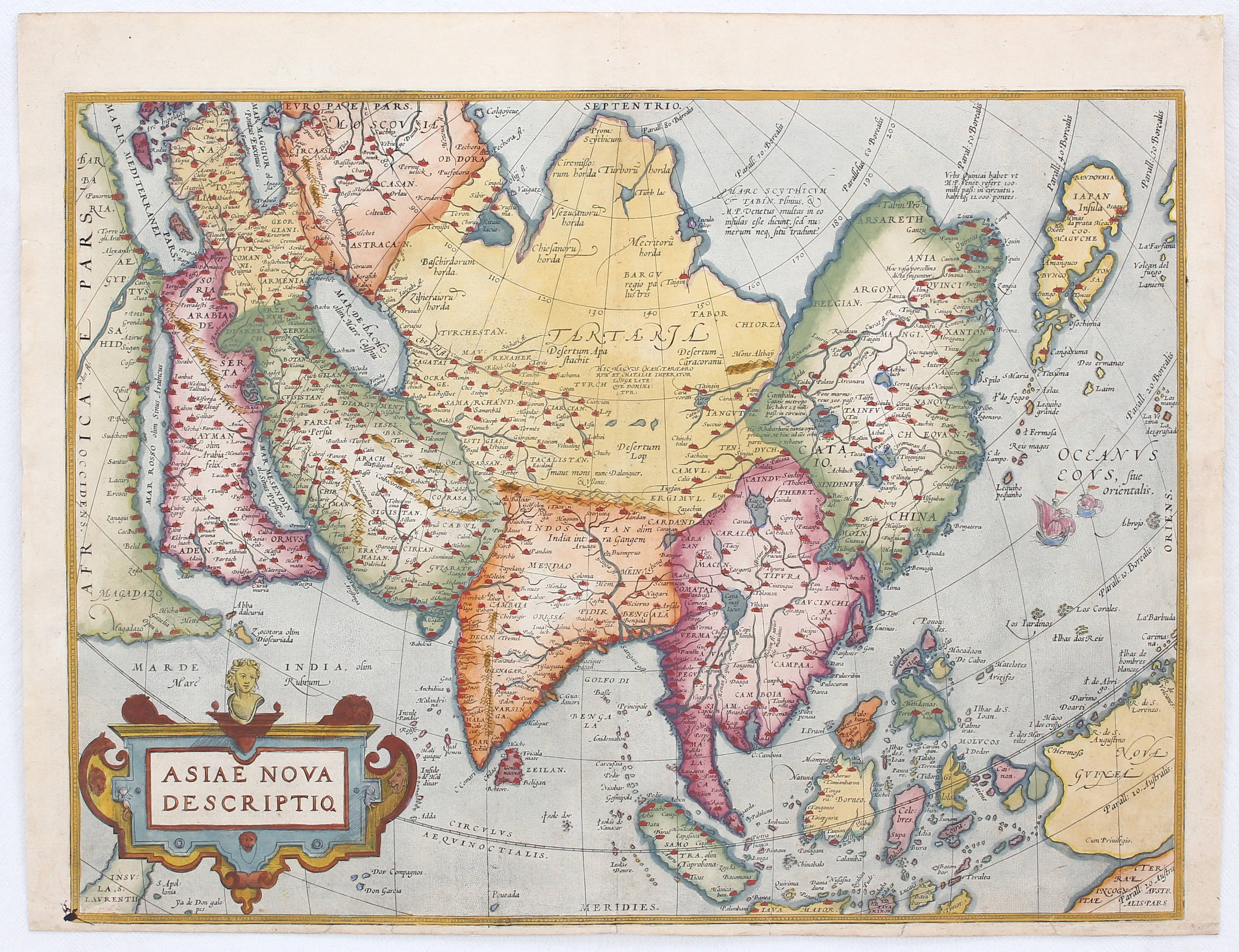 sold
Auction schedule:
October 31st, 2018 session starting 5:00 p.m.
"Asiae nova descriptio". Kol. Kupf.-Kte. (aus A. Ortelius, latein. Ausg., 1574). Mit ausgem. Rollwerkskart. 37:49,5 cm.
Latin edition; printed from the first plate. "The standard map for Asia for more than forty years" (S.). - Col. in full. Cleaned and sized, still some spotting, small ink stain at lower left corner. A few small marginal tears at bottom.
Broecke 6; Sweet 5 mit Farbabb.; Koeman III, 8000:31A; Cortazzi S. 20 und Farbabb. 19; Walter 11C mit Farbabb.; Clancy Map 1.12; Tibbetts 34; Al Ankary S. 137. - Abdruck von der ersten Platte mit Privileg, 'Ara' und 'La Farfana'. - Gereinigt u. stabilisiert, noch etwas fleckig, kl. Tintenfleck unten links. Vereinzelt kl. Randläsuren unten.