Lot 2582

*


Südasien. (W. Raleigh)
sold
[{"image":"https:\/\/cdn.philasearch.com\/A09454\/E01131\/0113100070.jpg","thumb":"https:\/\/cdn.philasearch.com\/A09454\/E01131\/0113100070.jpg"}]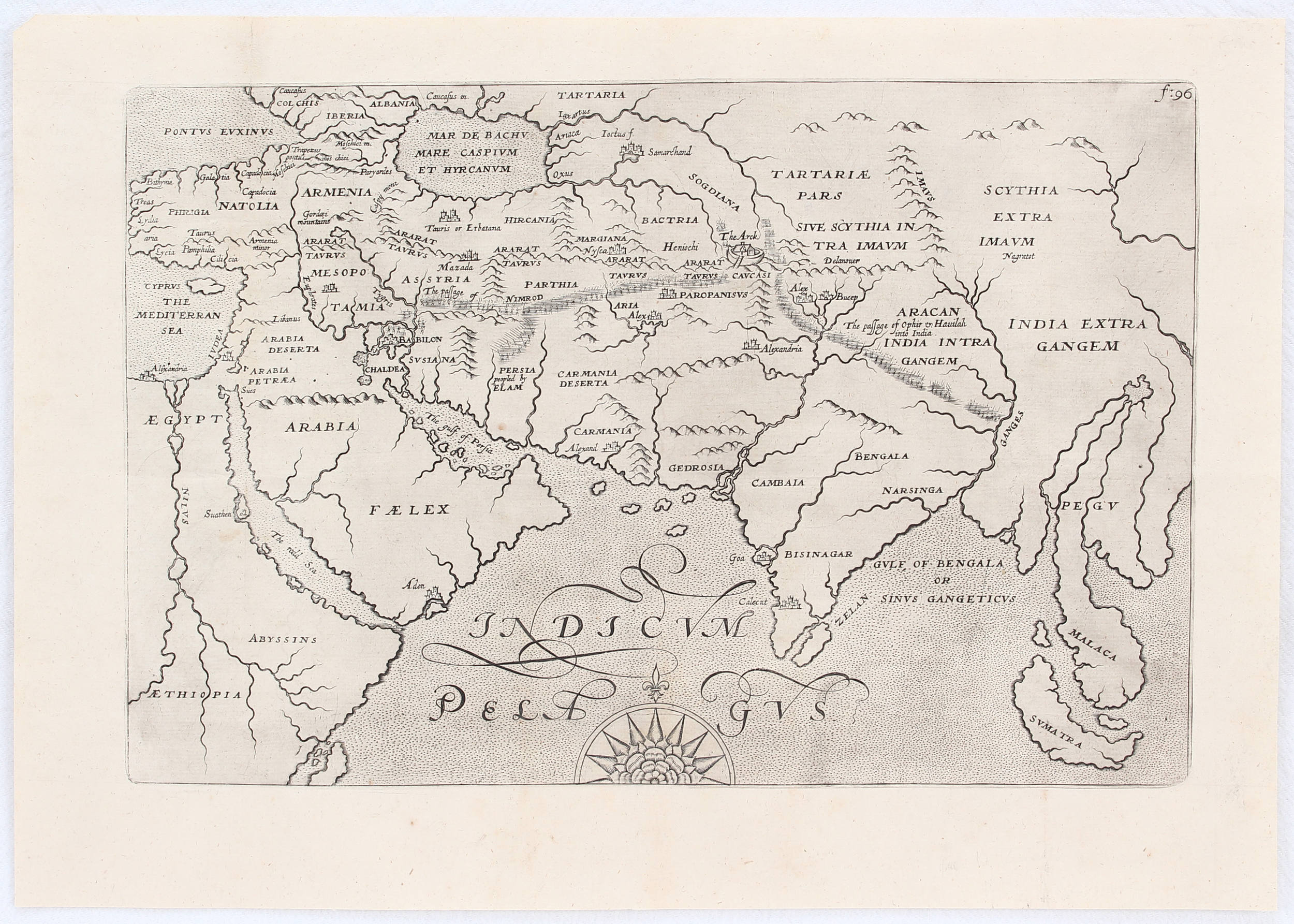 sold
Auction schedule:
October 31st, 2018 session starting 5:00 p.m.
Karte ohne Titel. Anonymer, engl. Kupf. (aus W. Raleigh, Historie of the world, 1652ff.). Mit eingezeichneter Völkerwanderung u. Arche ("The Arck"). 25:38 cm.
Seltene Geschichtskarte von Südasien mit der Türkei-Cypern, Sumatra, Ostafrika u. Arabien, Indien im Zentrum. Im Kartenbild einige engl. Beschreibungen: "The passage of Nimrod (&) of Ophir & Havilah into India (sowie) The red Sea (&) The gulf of Persia". Ferner Pag. in der rechten Bildoberecke: "f:96". - Mit Plattenton; seitlich je 1 alte Faltstelle.