Lot 2585

*#


"Asiae delineatio". J. C. Homann
sold
[{"image":"https:\/\/cdn.philasearch.com\/A09454\/E01027\/0102700110.jpg","thumb":"https:\/\/cdn.philasearch.com\/A09454\/E01027\/0102700110.jpg"}]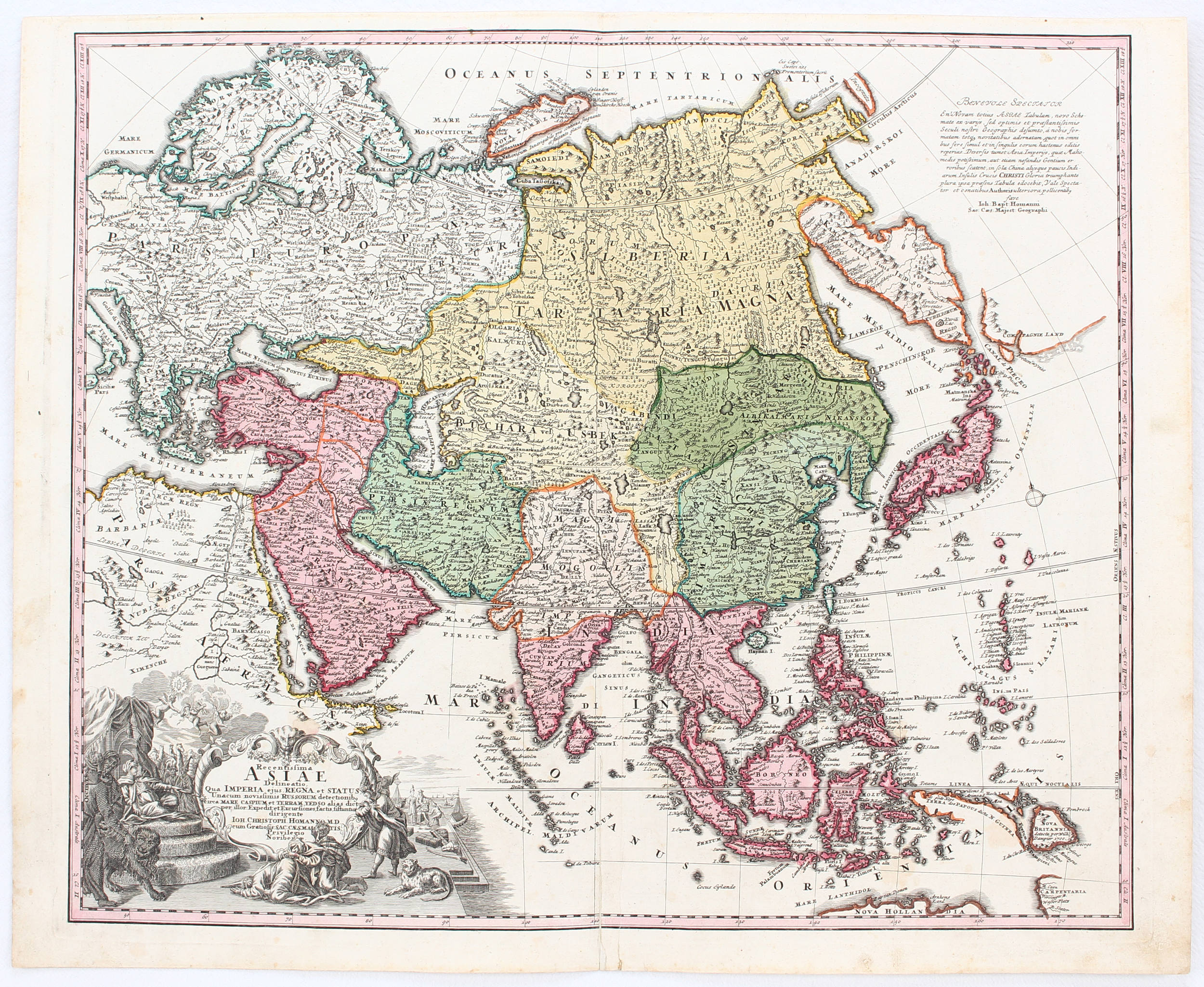 sold
Auction schedule:
October 31st, 2018 session starting 5:00 p.m.
"Recentissima Asiae delineatio". Altkol. Kupferkarte von J. C. Homann, um 1730. Mit fig. Kart., rechts oben Erläut. J. B. Homanns. 48:57 cm.
Sweet 123 mit Abb.; Al Ankary S. 307 (irrig: J. B.!). - "Appears to be an update of his father's Asia map of c. 1712. An important innovation is the appearance of Kamchatka, which is represented as a huge peninsula... the southern tip of this excrescence is marked 'Kuriliorum Regio' - an early reference to the Kuril Islands" (S.). - Ränder tlw. etwas fleckig. Bugeinriss unten bis in den Bildrand, Quetschfalte rechts daneben; Löchlein rechts.