Lot 2593

*#


China. Georgius(-Ortelius)
sold
[{"image":"https:\/\/cdn.philasearch.com\/A09454\/E00790\/0079000141.jpg","thumb":"https:\/\/cdn.philasearch.com\/A09454\/E00790\/0079000141.jpg"},{"image":"https:\/\/cdn.philasearch.com\/A09454\/E00790\/0079000141a.jpg","thumb":"https:\/\/cdn.philasearch.com\/A09454\/E00790\/0079000141a.jpg"}]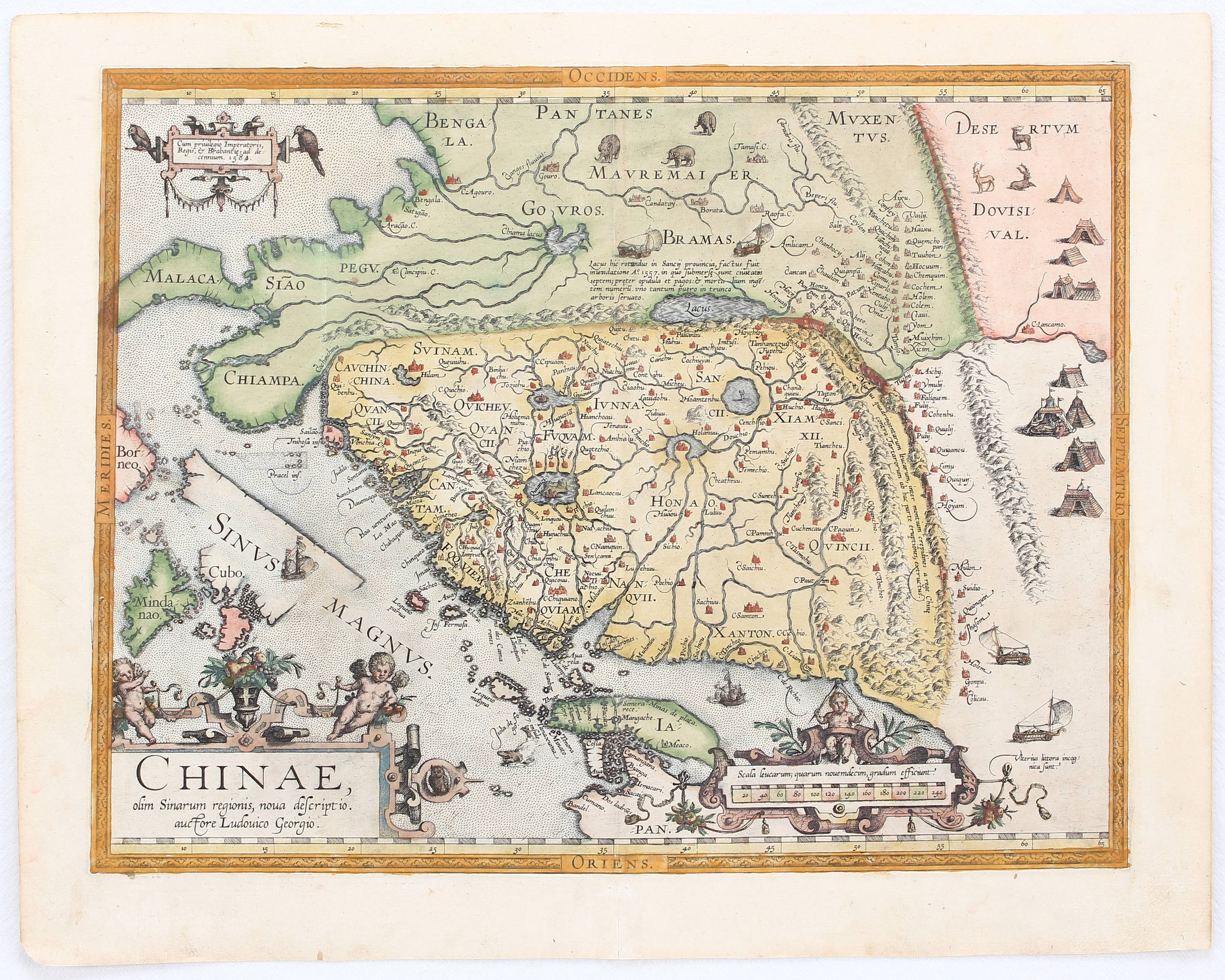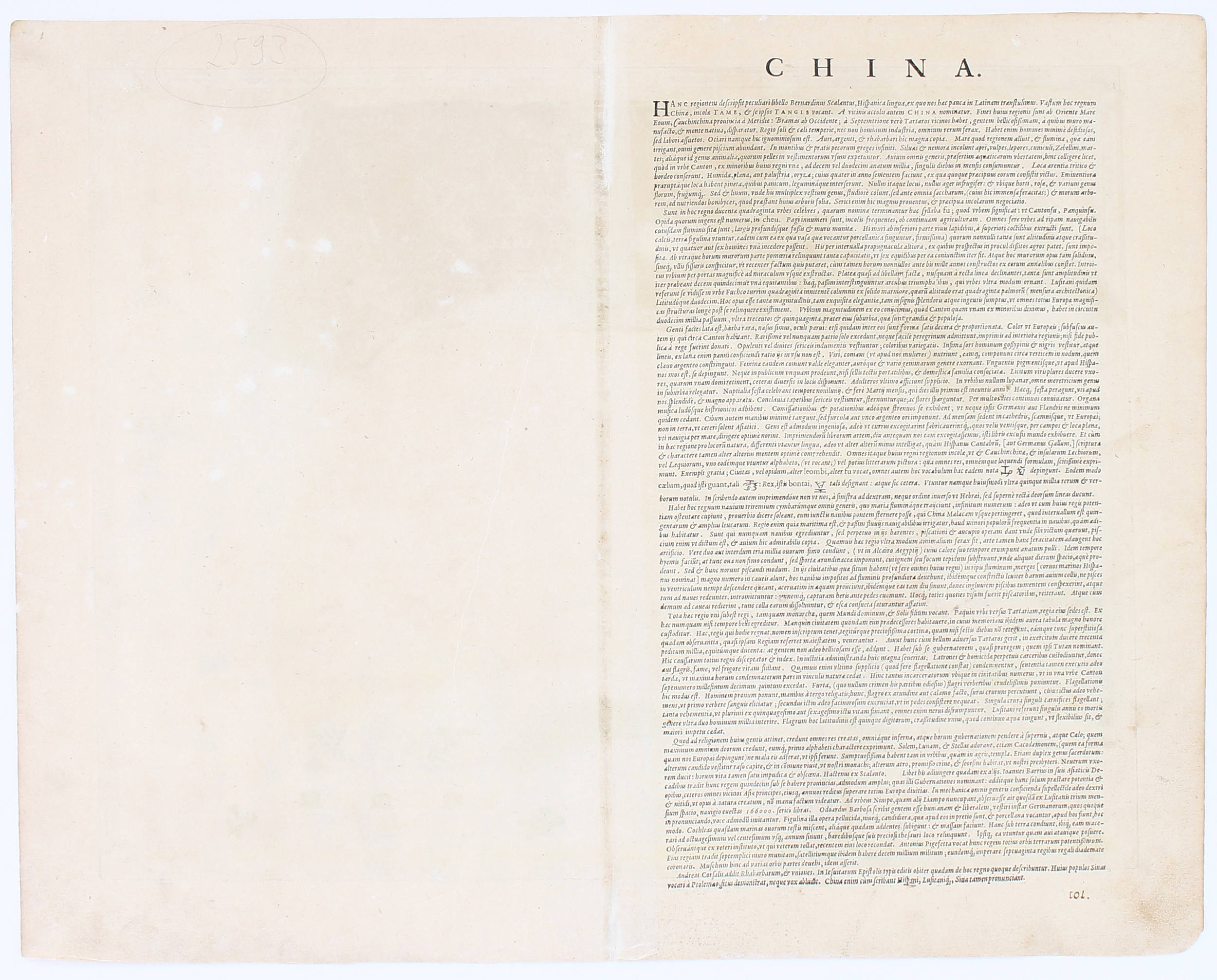 sold
Auction schedule:
October 31st, 2018 session starting 5:00 p.m.
China. "Chinae, olim Sinarum regionis nova descriptio". Altkol. Kupferkarte nach L. Georgius (= Barbuda; aus A. Ortelius), 1584. Mit 3 ausgem. fig. Kartuschen und reicher farb. Staffage. 37:47 cm.
"First map of China to appear in an European atlas" (L.), oriented to the West. "When this map appeared, it was by far the most accurate one of China" (B. online). From the Latin additamentum of 1584; first state without the inscription "Las Philippinas" at left. - Original col. Light spotting in places. Small vertical crack at top left of image, repaired tear at both ends of centerfold affecting image.
Broecke 164.1; Koeman III, 8410:31/var. a; Suárez, Southeast Asia S. 170 u. Walter 11F, beide mit Farbabb.; Karrow 1/152; Landmarks Abb. S. 21. - In Westorientierung mit Japan, die einzige bekannte Karte nach Barbuda. Aus der latein. Ausg. des Additamentum 1584 (ohne Pag., hier "101" in Tinte hinzugefügt). 1. Zustand (von 3) ohne "Las Philippinas" links. - Tlw. leicht braunfleckig. Kl. vertikale Bruchstelle links oben, Bugeinriss an beiden Enden bis in den Bildrand hinterlegt.