Lot 2594

*#


China. W. & J. Blaeu
sold
[{"image":"https:\/\/cdn.philasearch.com\/A09454\/E01027\/0102700123.jpg","thumb":"https:\/\/cdn.philasearch.com\/A09454\/E01027\/0102700123.jpg"}]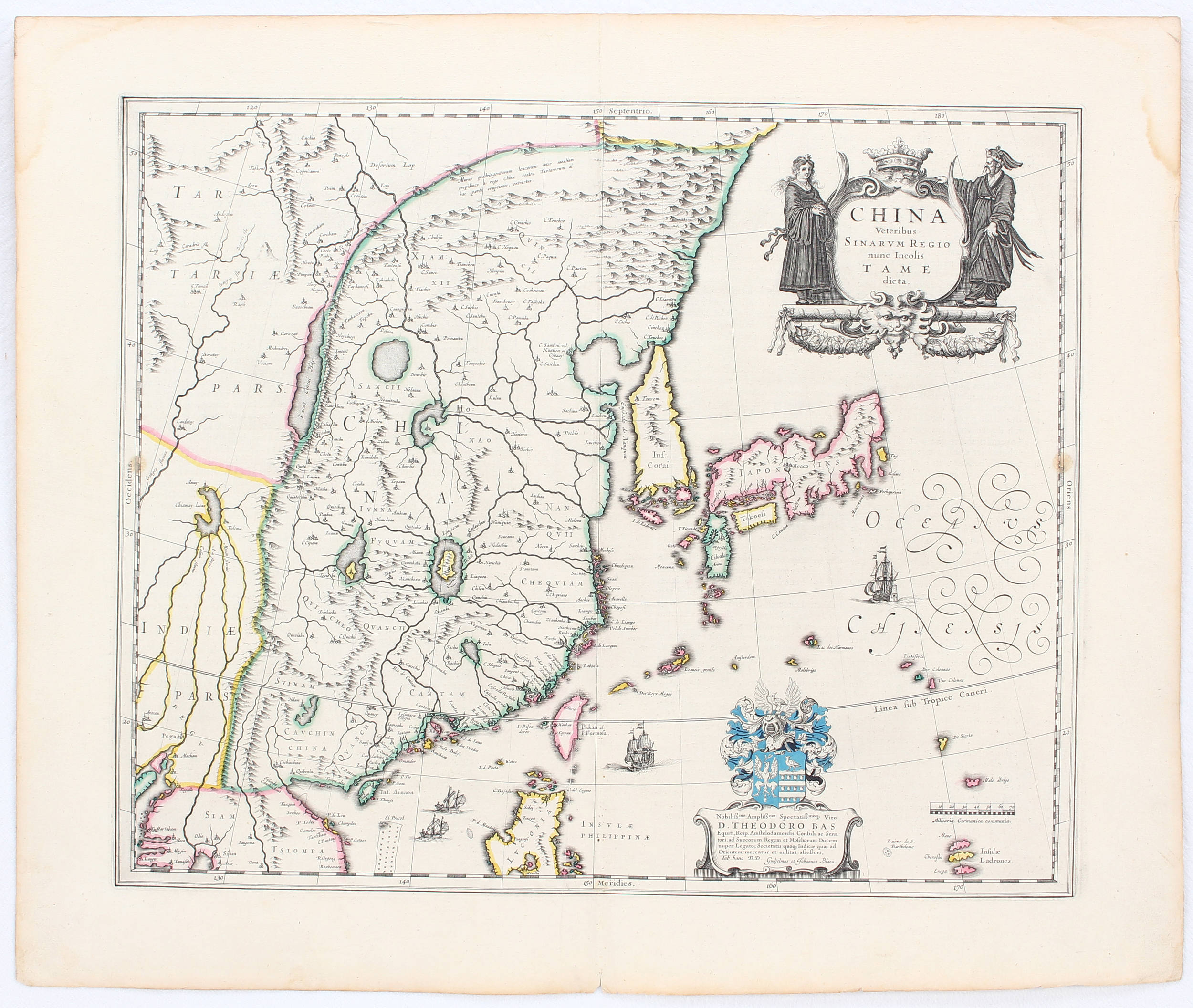 sold
Auction schedule:
October 31st, 2018 session starting 5:00 p.m.
China. "China veteribus Sinarum regio nunc Incolis Tame dicta". Grenzkol. Kupferkarte von W. und J. Blaeu. Mit je 1 fig. bzw. teilkol. herald. Kartusche sowie maritimer Staffage. 41:49,5 cm.
Blaeu's map of China, with Korea as an island and Japan. From the Dutch ed. 1642-43. - Contemp. col. in outline, coat of arms col. in blue. Occasonal spotting, light waterstains at upper white corners. Small crease mark at bottom left of centerfold.
Koeman II, 8410:2A. - Zeigt China, im Norden begrenzt durch die Große Mauer, mit Korea als Insel und Japan. Aus der holländ. Ausg. 1642-43. - Vereinzelt etwas fleckig, weiße Oberecken leicht wasserfleckig. Bug mit kl. Quetschfalte links unten neben dem Bug.