Lot 2595

*#


China. "Imperii Sinarum". (Martini-Blaeu)
sold
[{"image":"https:\/\/cdn.philasearch.com\/A09454\/E01051\/0105100007.jpg","thumb":"https:\/\/cdn.philasearch.com\/A09454\/E01051\/0105100007.jpg"}]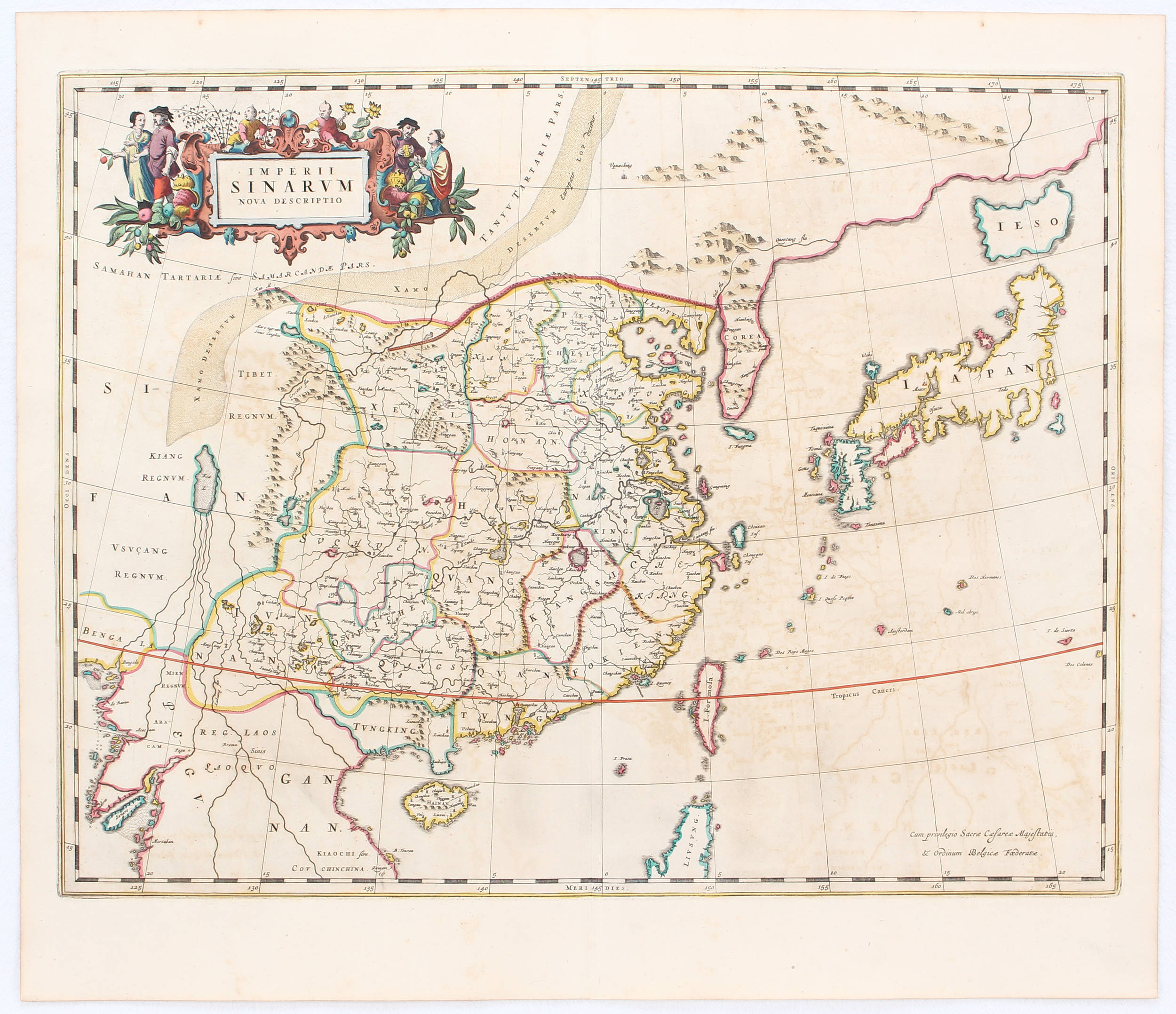 sold
Auction schedule:
October 31st, 2018 session starting 5:00 p.m.
China. "Imperii Sinarum nova descriptio". Altkol. Kupferkarte (von M. Martini bei J. Blaeu für den Atlas Sinensis, 1655). Mit ausgem. fig. Kartusche. 46:59 cm.
"He still follows the Blancus/Moreira type completely for his depiction of Japan - though Ezo is clearly an island and Korea is equally clearly a peninsula" (W.). - Original col. Some browning and spotting, mainly by offsetting.
Walter 36 mit Farbabb.; Cortazzi S. 43; Koeman II, 8410:2B. - Zeigt China, Korea u. Japan. Wie immer ohne Adresse u. Rückentext, kenntlich am Privileg. - Etwas gebräunt u. fleckig meist durch Druckabklatsch.