Lot 27

*#


Lepanto, Copia literarum
sold
[{"image":"https:\/\/cdn.philasearch.com\/A09454\/E01012\/0101200006.jpg","thumb":"https:\/\/cdn.philasearch.com\/A09454\/E01012\/0101200006.jpg"},{"image":"https:\/\/cdn.philasearch.com\/A09454\/E01012\/0101200006a.jpg","thumb":"https:\/\/cdn.philasearch.com\/A09454\/E01012\/0101200006a.jpg"}]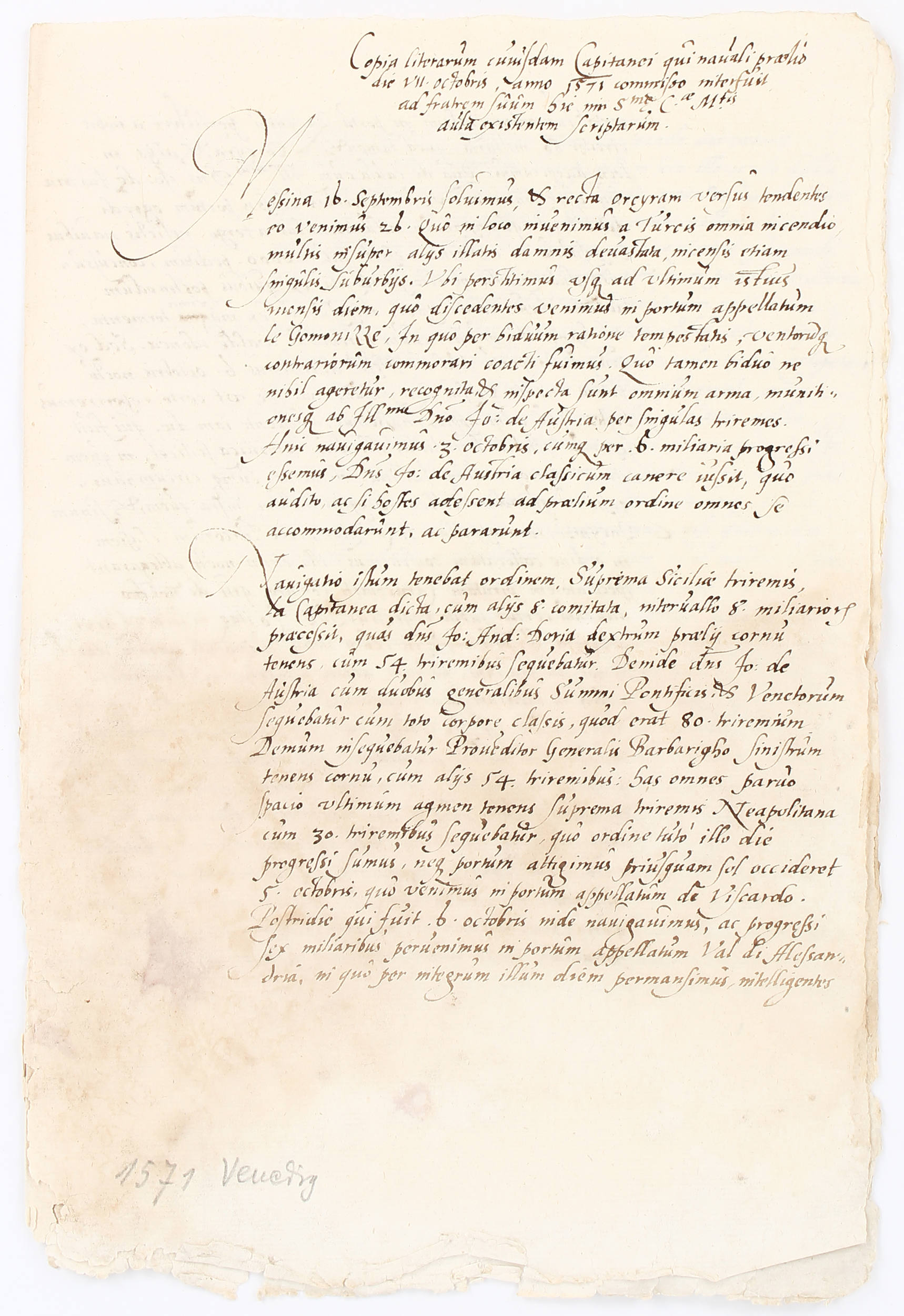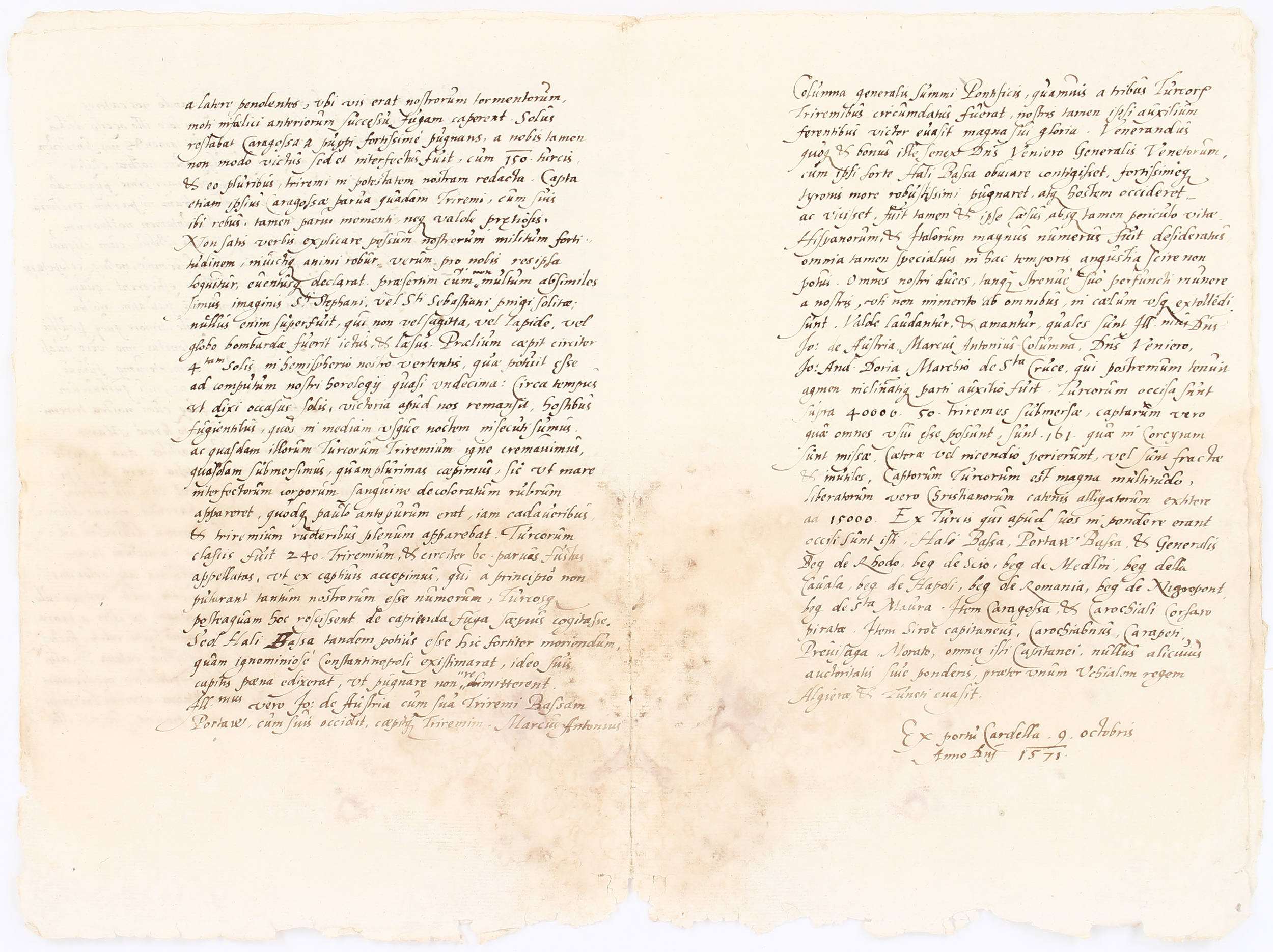 sold
Auction schedule:
October 30th, 2018 session starting 10:00 a.m.
Lepanto. - Copia literarum cuiusdam Capitanei qui navali proelio die VII. Octobris anno 1571 commisso interfuit ad fratrem suum... scriptarum. Lateinische Handschrift auf Papier. O. O. u. J. (1571). Fol. Blattgr. 32:21,5 cm, Schriftspiegel ca. 22:14,5 cm. Regelmäßige Kursive in brauner Tinte. 5 S. auf 2 Doppelbll.
Latin manuscript on paper. 5 pp., folio. Detailed account of the Battle of Lepanto, starting with the departure of the Christian fleet under the command of Don Juan de Austria in Messina on 16 September 1571. - Lower half somewhat browned, some traces of mildew, centerfold torn, lower margin slightly frayed.
Abgedruckt (mit kleineren Abweichungen) in Monumenta Hungariae Historica XXV, S. 316-322. - Ausführliche Relation über die Schlacht von Lepanto, beginnend mit Auslaufen der unter dem Kommando von Don Juan de Austria stehenden Flotte am 16. September 1571 in Messina. Die Zahl der getöteten Osmanen wird mit mehr als 40.000 angegeben, die der aus der Gefangenenschaft befreiten Christen mit 15.000. Am Schluss datiert "Ex portu Cardella, 9. Octobris Anno Dni. 1571". Auf Papier mit Wasserzeichen "gekrönter Adler mit Buchstabe F". - In der unteren Hälfte durch Feuchtigkeitseinwirkung etwas gebräunt u. sporfleckig, im Bug unten eingerissen, Unterrand leicht ausgefranst.