Lot 28

*#


(Egizio), Zeittung und Abschrifft
sold
[{"image":"https:\/\/cdn.philasearch.com\/A09454\/E01012\/0101200003.jpg","thumb":"https:\/\/cdn.philasearch.com\/A09454\/E01012\/0101200003.jpg"},{"image":"https:\/\/cdn.philasearch.com\/A09454\/E01012\/0101200003a.jpg","thumb":"https:\/\/cdn.philasearch.com\/A09454\/E01012\/0101200003a.jpg"}]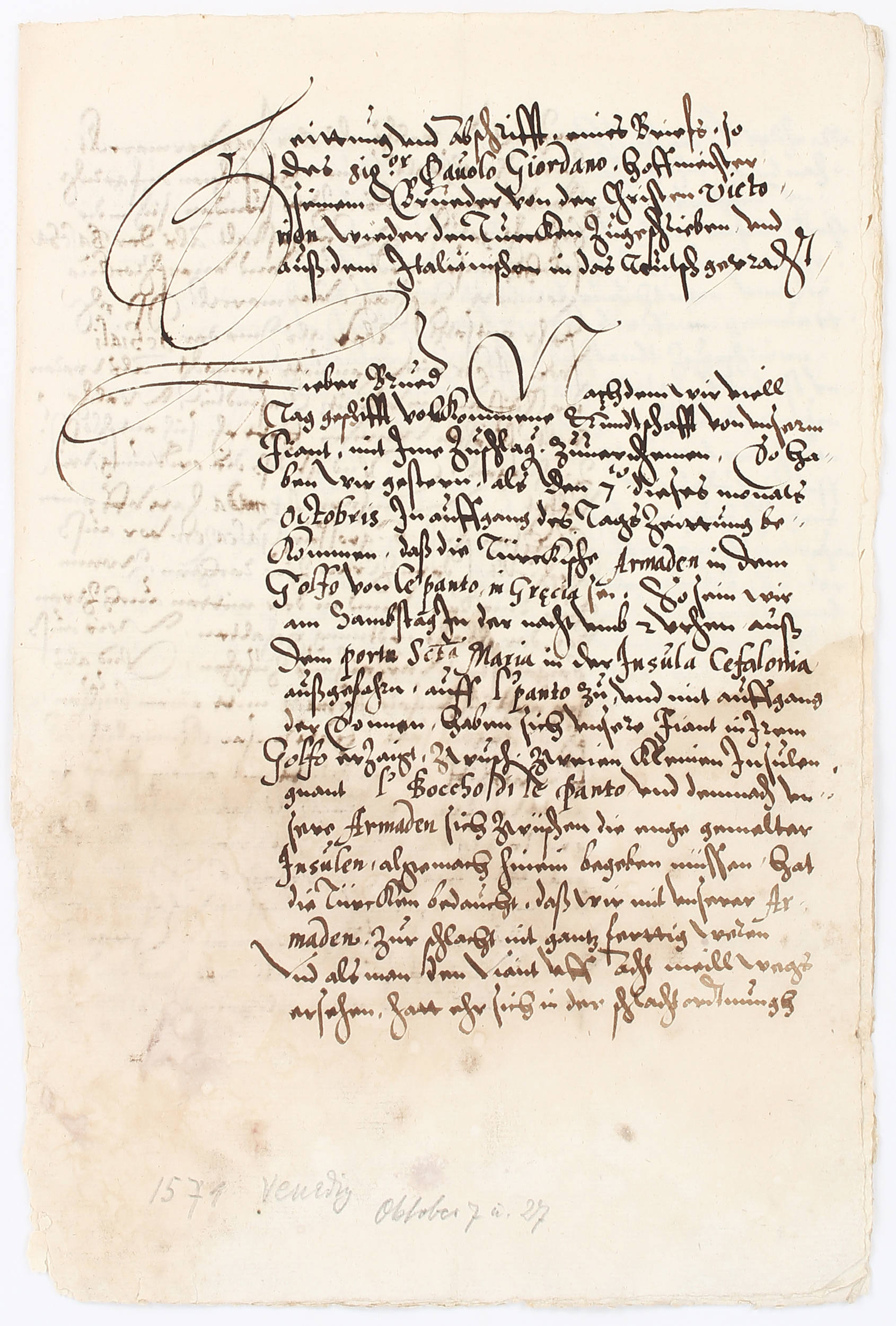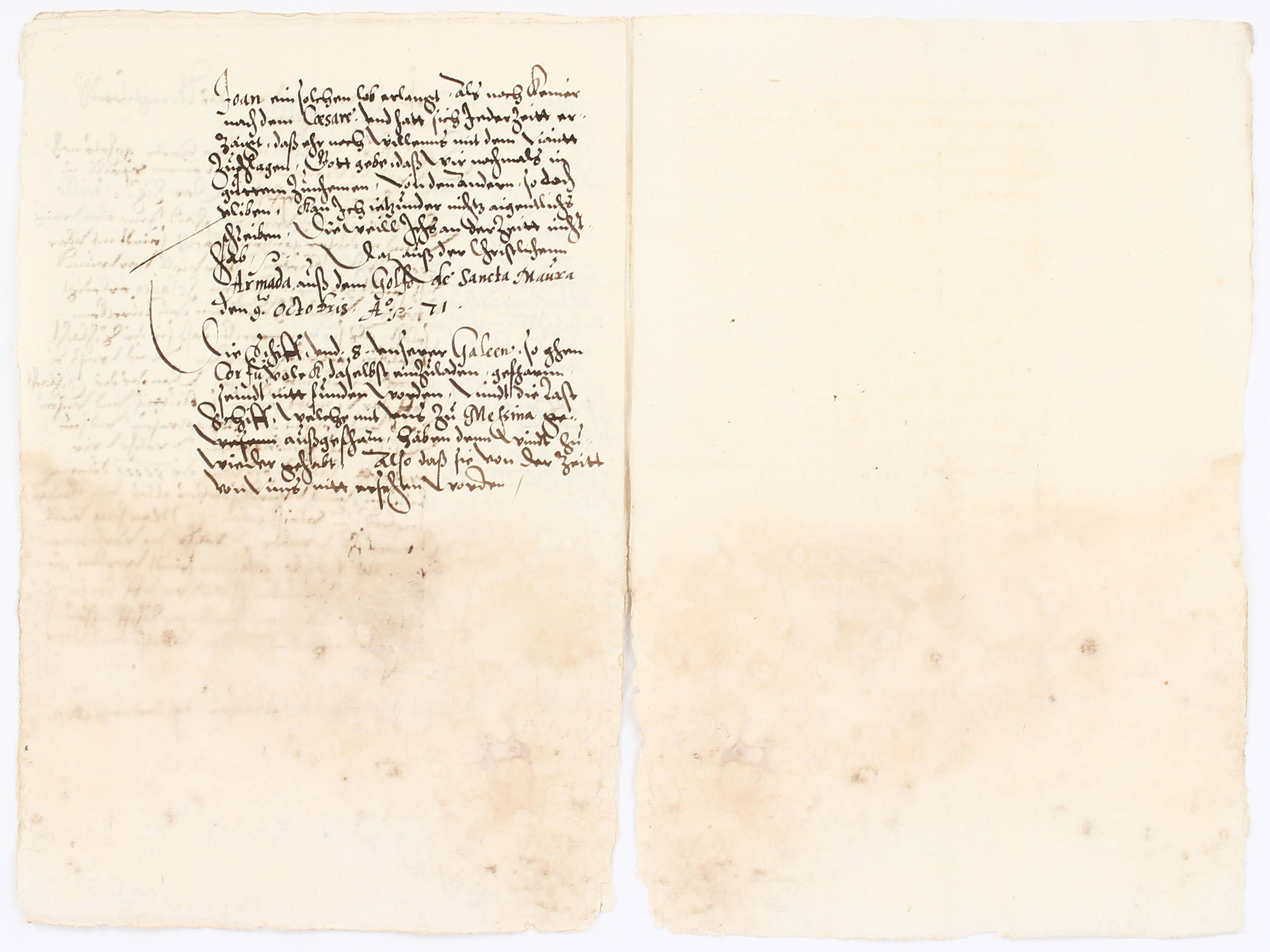 sold
Auction schedule:
October 30th, 2018 session starting 10:00 a.m.
Lepanto. - (Egizio, A.). Zeittung und Abschrifft eines Briefs, so des Sig.or Pauolo Giordano Hoffmeister seinem Brueder von der Christen Victorien wieder den Türcken zugeschrieben, und auß dem Italiänischen in das Teutsch gebracht. Deutsche Handschrift auf Papier. O. O. u. J. (1571). Fol. Blattgr. 32:21,5 cm, Schriftspiegel ca. 22:14 cm. Regelmäßige Kursive in brauner Tinte. 6 S. auf 2 Doppelbll.
Manuscript on paper. 6 pp., folio. Unpublished German translation of Antonio Egizio's 'Avisi particolari' (cf. Göllner 1326), addressed to Cardinal Otto Truchsess von Waldburg in Rome. - Faint traces of old folds, lower half somewhat browned, a few mildew spots.

Vgl. Göllner 1326 (ital. Druckausgabe). - Ungedruckt gebliebene deutsche Übersetzung der "Avisi particulari" des Antonio Egizio, Maggiordomo des Paolo Giordano Orsini. Orsini (1541-1585), ab 1560 erster Herzog von Bracciano, hatte in venezianischen Diensten an der Schlacht von Lepanto teilgenommen. Auf dem leeren Schlussblatt verso adressiert an "Cardinalis Augustanus, Roma", d. i. Kardinal Otto Truchseß von Waldburg (1514-1573), Bischof von Augsburg, der seit 1568 in Rom residierte. Auf Papier mit Wasserzeichen "gekrönter Adler mit Buchstabe F". - Schwache vertikale u. horizontale Faltspur, in der unteren Blatthälfte durch Feuchtigkeitseinwirkung etwas gebräunt u. leicht sporfleckig, in der Bugfalte unten eingerissen.