Lot 29

*#


Egizio, Nova particularia transmissa
600.00 EUR
(Hammer price)
[{"image":"https:\/\/cdn.philasearch.com\/A09454\/E01012\/0101200004.jpg","thumb":"https:\/\/cdn.philasearch.com\/A09454\/E01012\/0101200004.jpg"},{"image":"https:\/\/cdn.philasearch.com\/A09454\/E01012\/0101200004a.jpg","thumb":"https:\/\/cdn.philasearch.com\/A09454\/E01012\/0101200004a.jpg"}]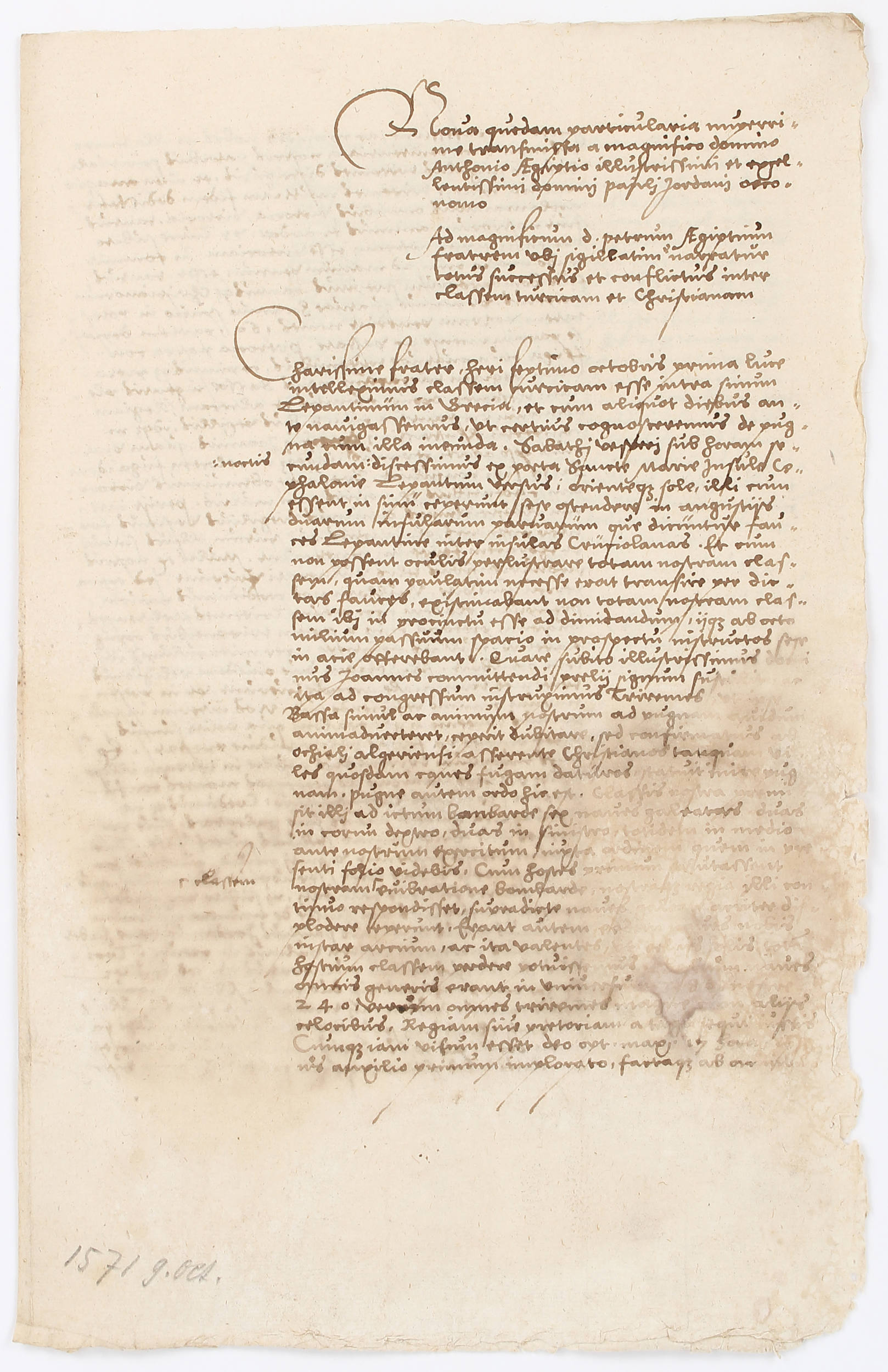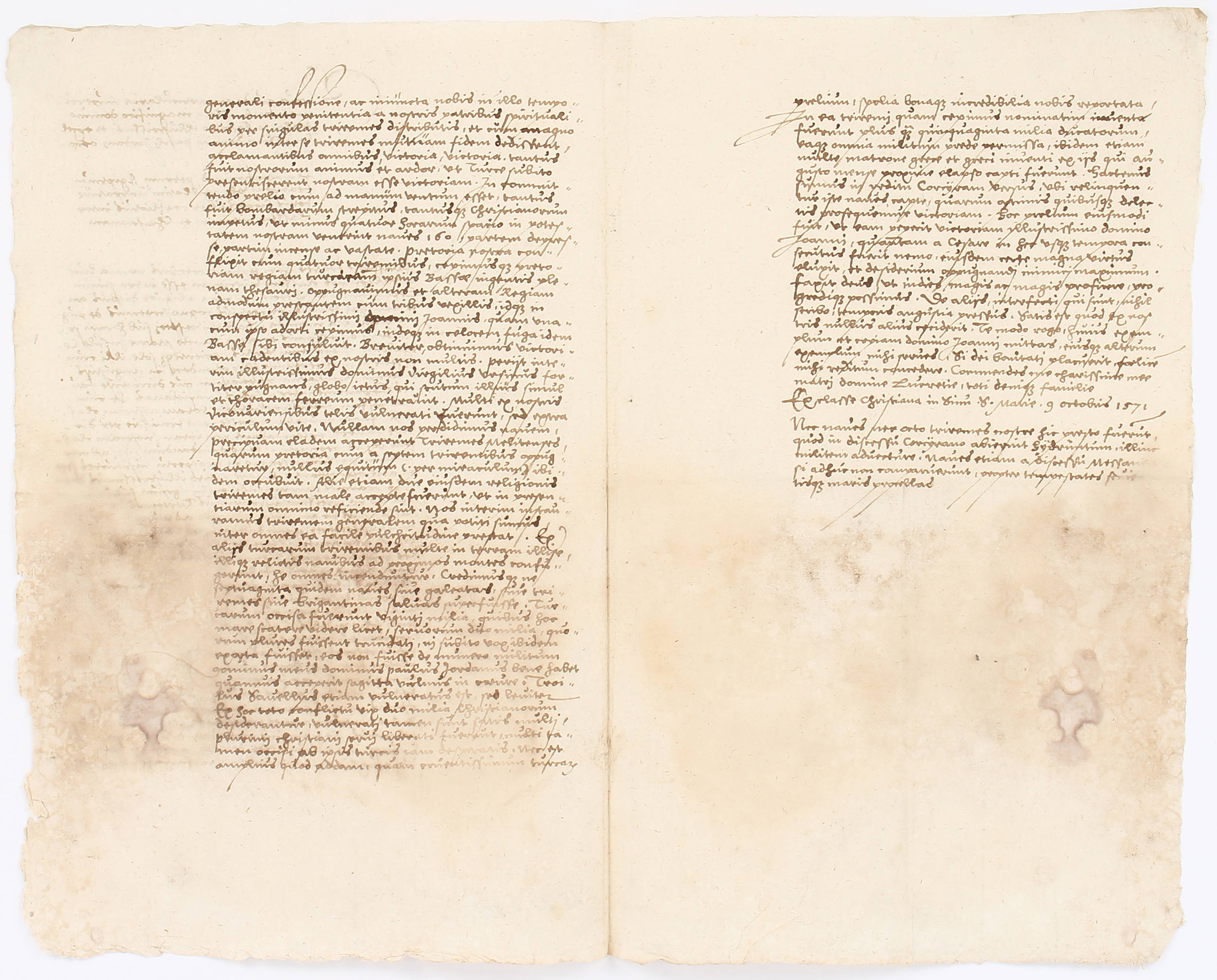 600.00 EUR
(Hammer price)
Auction schedule:
October 30th, 2018 session starting 10:00 a.m.
Lepanto. - Egizio, A. Nova quodam particularia nuperrime transmissa a magnifico domino Anthonio Aegiptio illustrissimi et excellentissimi domini Pauli Jordani oeconomo. Lateinische Handschrift auf Papier. O. O. u. J. (1571). Fol. Blattgr. 32,5:21 cm, Schriftspiegel 23,5:12,5 cm. Sehr regelmäßige Kursive in brauner Tinte. 2 1/2 S. auf 1 Doppelblatt.
Manuscript on paper. 2 1/2 pp., folio. Unpublished Latin translation of Antonio Egizio's 'Avisi particolari' (cf. Göllner 1326). - Faint traces of old folds, lower half somewhat browned, a few mildew spots, c. 20 lines of the first page partly faded.
Lateinische Übersetzung der "Avisi particulari" des Antonio Egizio, ebenfalls nicht im Druck erschienen. Im Unterschied zur deutschen Übersetzung wird hier, wie im italienischen Original, der Verfasser im Titel namentlich genannt. Auf Büttenpapier ohne Wasserzeichen. - Schwache vertikale u. horizontale Faltspur, in der unteren Blatthälfte durch Feuchtigkeitseinwirkung etwas gebräunt u. sporfleckig, ca. 20 Zeilen auf der ersten Textseite dadurch rechts verblasst.