Lot 31

*#


Lepanto, Gestern abents sind zween Curier
sold
[{"image":"https:\/\/cdn.philasearch.com\/A09454\/E01012\/0101200010.jpg","thumb":"https:\/\/cdn.philasearch.com\/A09454\/E01012\/0101200010.jpg"},{"image":"https:\/\/cdn.philasearch.com\/A09454\/E01012\/0101200010a.jpg","thumb":"https:\/\/cdn.philasearch.com\/A09454\/E01012\/0101200010a.jpg"}]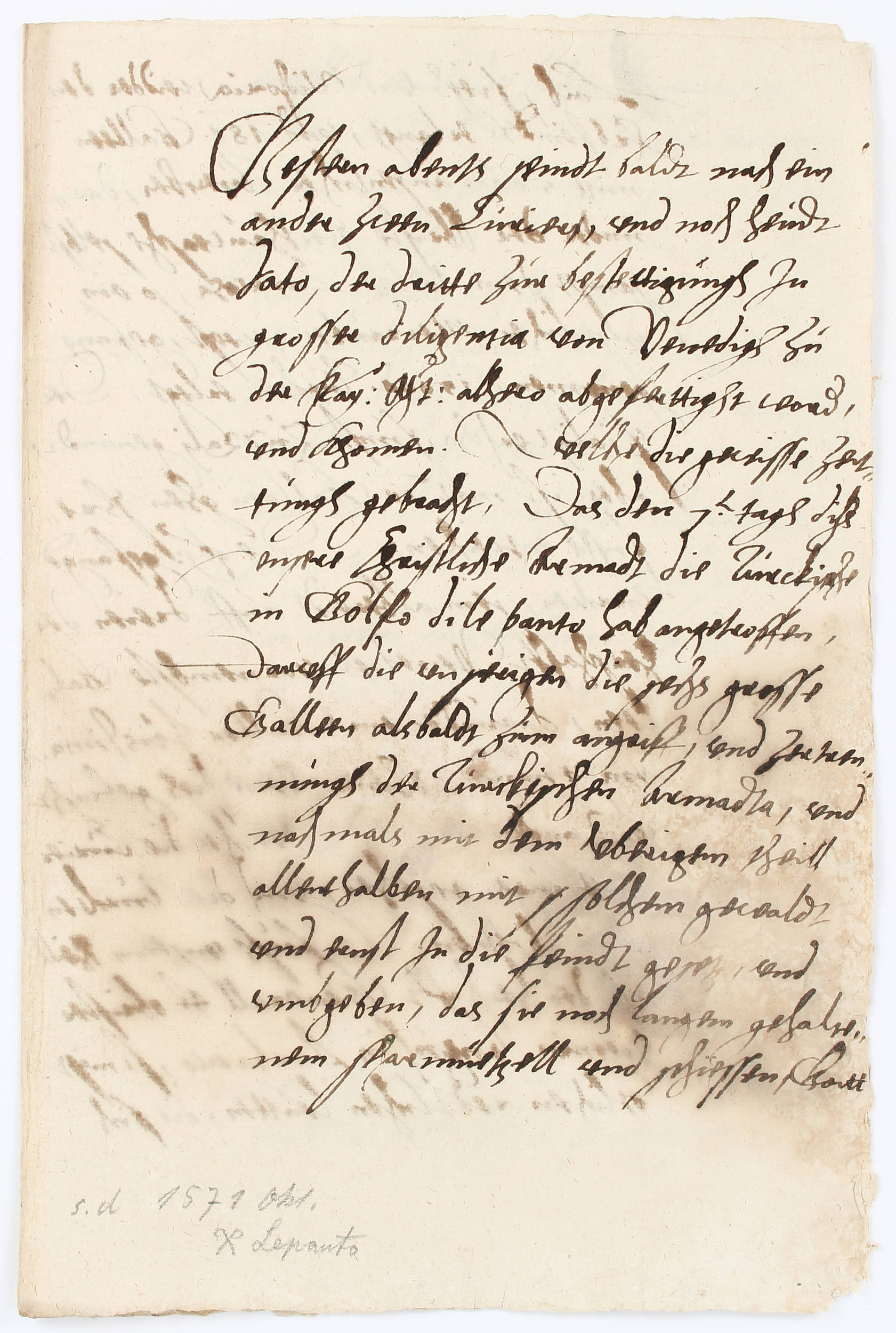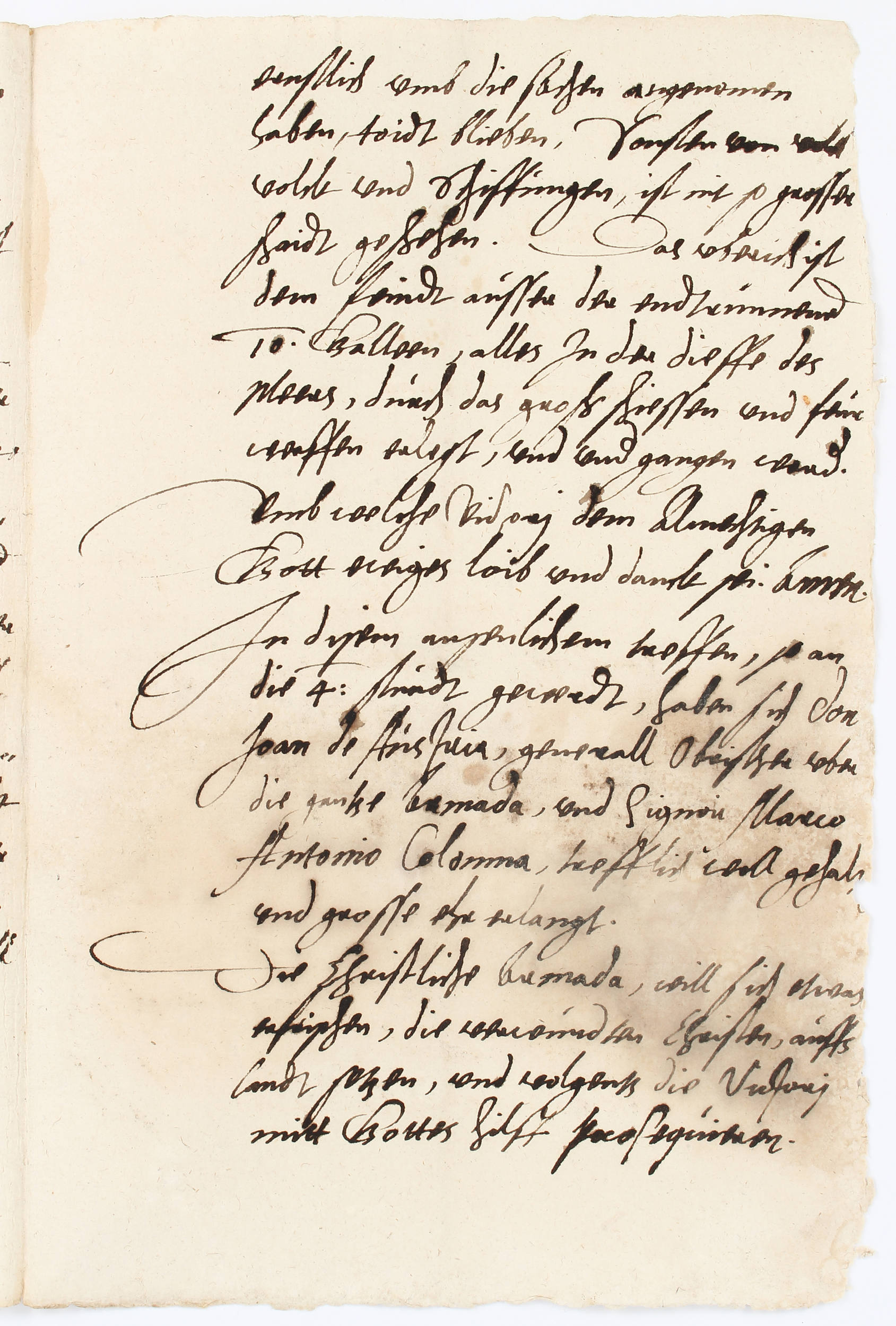 sold
Auction schedule:
October 30th, 2018 session starting 10:00 a.m.
Lepanto. - Gestern abents sindt baldt nach ein ander zween Curier, und noch heudt dato, der dritte zue Bestettigungh in grosser diligentia von Venedigh zu der Kay: Mjt: alhero abgeferttight werd, und khomen. Deutsche Handschrift auf Papier. O. O. u. J. (Wien, 26. Okt. 1571?). Fol. Blattgr. 31,5:21 cm, Schriftspiegel ca. 26:15 cm. Flüchtige Kursive in dunkelbrauner Tinte. 3 S. auf 1 Doppelblatt.
German manuscript on paper. 3 pp., folio. Hastily written account of the victory at Lepanto. - Faint traces of old folds, lower half slighty browned.
Offenbar in großer Hast geschriebener Bericht über den Sieg bei Lepanto. "In disem ansenlichem Treffen... haben sich Don Juan de Austria, Generall Obrister uber die gantze Armada, und Signor Marco Antonio Colonna, trefflich wohl gehaltn und grosse Ehr erlangt". Die Nachricht erreichte Kaiser Maximilian II. am 25. Oktober. "Insgesamt trafen drei Reiter ein: erstens der nach Polen gesandte venezianische Bote (am 25. Oktober); zweitens der vom habsburgischen Botschafter aus Venedig dem Kaiser geschickte Kurier; und drittens der von der Signoria zum venezianischen Botschafter in Wien gesandte Bote, dessen Schreiben in einer Audienz dem Kaiser überreicht wurde (am 26. Oktober)" (Hanß, Lepanto als Ereignis, S. 192). Auf Papier mit Wasserzeichen "Krone mit einkonturigem Bügel". - Schwache vertikale u. horizontale Faltspur, in der unteren Blatthälfte durch Feuchtigkeit leicht gebräunt.