Lot 3121

*#


Finnland. "Finlandia". Seutter
sold
[{"image":"https:\/\/cdn.philasearch.com\/A09454\/E01015\/0101500232.jpg","thumb":"https:\/\/cdn.philasearch.com\/A09454\/E01015\/0101500232.jpg"}]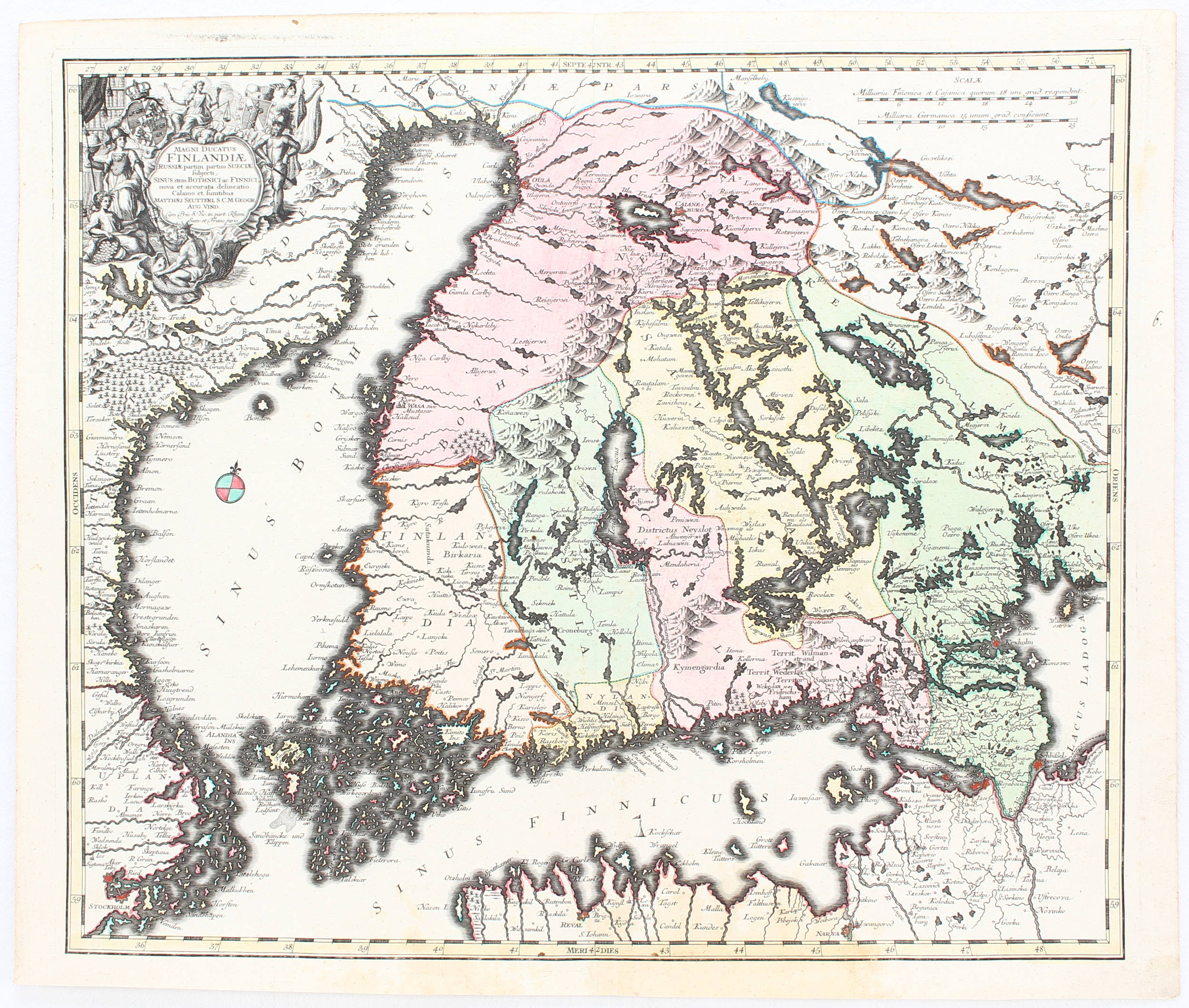 sold
Auction schedule:
November 1st, 2018 session starting 10:30 a.m.
Finnland. "Magni Ducatus Finlandiae". Altkol. Kupferkarte von M. Seutter, um 1740. Mit fig. Kart. 49:57,5 cm.
Vgl. Finland 39 (spätere Ausg. bei T.C. Lotter): "A special map of Finland, somewhat more detailed than the preceding ones". - Tlw. leicht fleckig, Wasserfleck unten bis in den Bildrand. Dünne Papierstelle im Bug.