Lot 3122

*#


Gotland. (F. Bertelli)
sold
[{"image":"https:\/\/cdn.philasearch.com\/A09454\/E01110\/0111000013.jpg","thumb":"https:\/\/cdn.philasearch.com\/A09454\/E01110\/0111000013.jpg"}]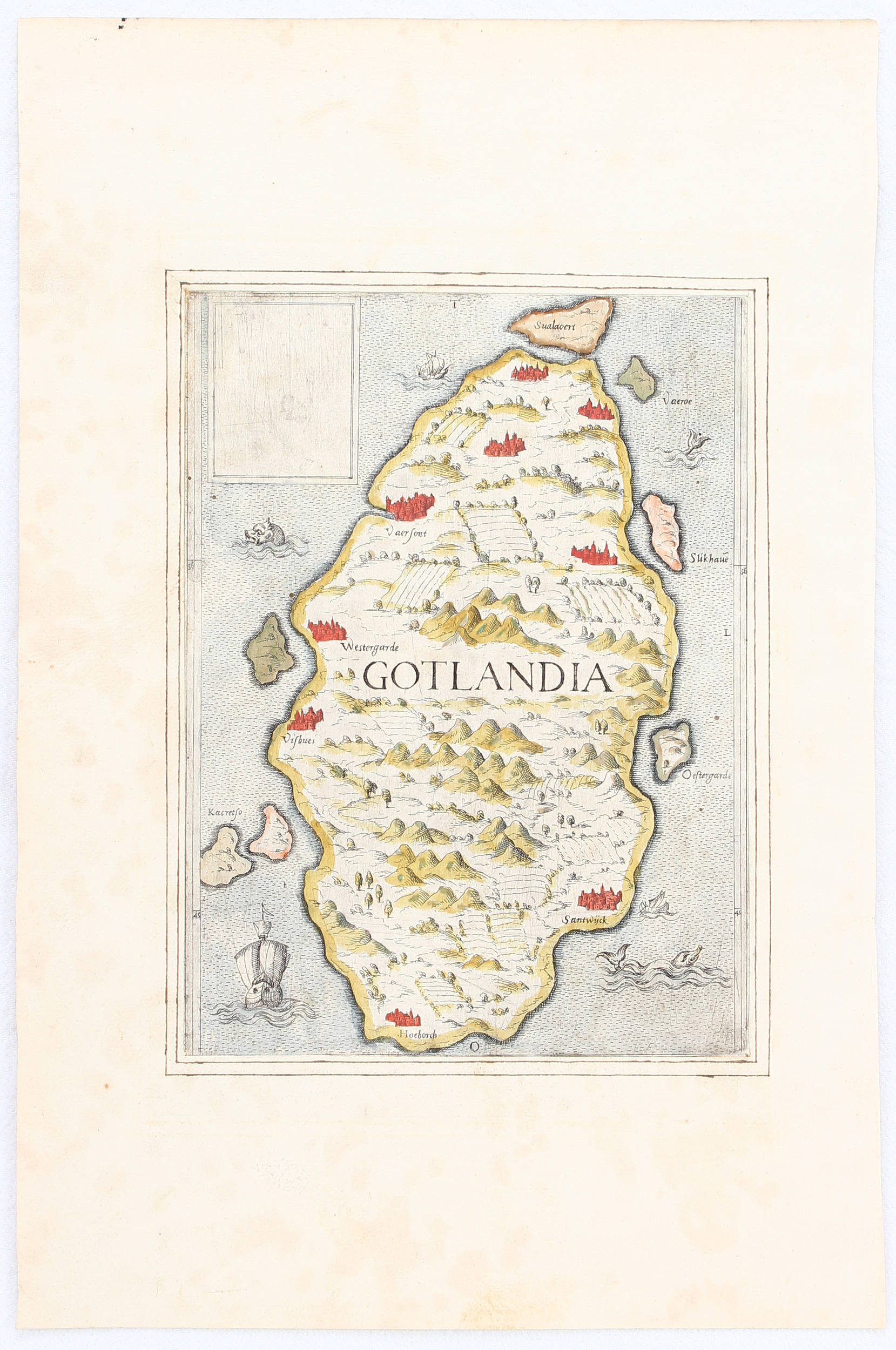 sold
Auction schedule:
November 1st, 2018 session starting 10:30 a.m.
Scarce Variant without Bertelli's Name
Gotland. "Gotlandia" (im Kartenbild). Karte der Inselgruppe. Kol. Kupf. (von F. Bertelli), um 1570. Mit leerem Schriftkasten u. maritimer Staffage. 25:18,5 cm.
Scarce map in a variant "without Bertelli's name" (T.) in the blank frame at upper left corner. "This first special map of the island of Gotland (in the Baltic Sea) may have been originally prepared as separate edition... also found in Bertelli's 'Civitatum... delineatio' of 1568" (M.). With watermark: ? in circle. - Col. Lightly toned; some browning and spotting. 3 small wormholes to each side affecting image; mounted on broad paper mask (with frame added in ink; some spotting).
Tooley, Italian Atlases 267 u. s. 266 sowie Meurer, Strabo 7 u. Nordenskiöld S. 119, Nr. 38 (jeweils mit B.). - Sehr selten. Vorliegend als Variante ohne seinen Namen in der leeren Kartusche. Mit Wasserzeichen (? im Kreis). - Mit leichtem Plattenton; etwas gebräunt u. fleckig. Seitlich im Bildrand je 3 kl. Wurmlöcher; in breite Papiermaske montiert (diese braun- bzw. stockfleckig).