Lot 3124

*#


Island. F. Bertelli
sold
[{"image":"https:\/\/cdn.philasearch.com\/A09454\/E01110\/0111000008.jpg","thumb":"https:\/\/cdn.philasearch.com\/A09454\/E01110\/0111000008.jpg"}]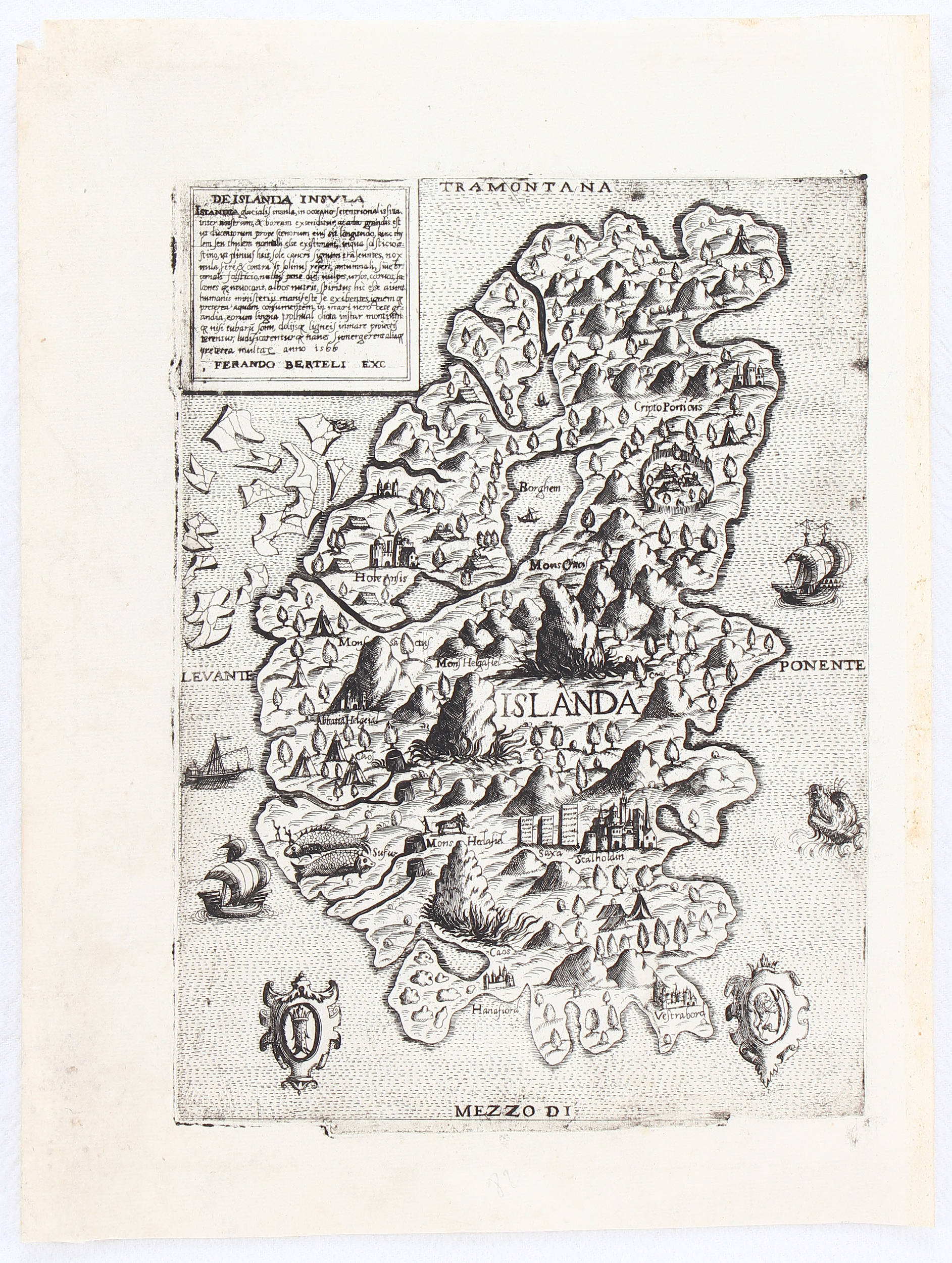 sold
Auction schedule:
November 1st, 2018 session starting 10:30 a.m.
Scarce
Island. "De Islanda Insula". Kupferkarte von F. Bertelli, 1566. Mit Schriftkasten, 2 kl. Wappen u. maritimer Staffage. 26,5:19,5 cm.
Scarce map by Bertelli, he was the first of several Italian publ. to produce this archetype of maps of Iceland, based on the depiction by Olaus Magnus on his Carta Marina. "A curious feature of these maps is that they are mirror images" (K.), reversing west and east, also for the directions. With watermark siren in circle A (s. Woodward 88ff.). - Uncol. Strong impression, lightly toned and with slight ink-smudging in places. Light occasional spotting.
Meurer, Strabo 9; Tooley, Italian Atlases 311; Dreyer-E. S. 64; Ginsberg, Scandinavia mit Abb. S. 71; Ganado, Casanatense 3; Karrow 53/1.4. - Sehr selten. Mit Wasserzeichen Meerjungfrau im Kreis. - Guter u. kräftiger Abdruck mit leichtem Plattenton bzw. -schmutz; stellenweise leicht fleckig.