Lot 3134

*


Norwegen. Güssefeld-Homann Erben
closed
[{"image":"https:\/\/cdn.philasearch.com\/A09454\/E01131\/0113100031.jpg","thumb":"https:\/\/cdn.philasearch.com\/A09454\/E01131\/0113100031.jpg"}]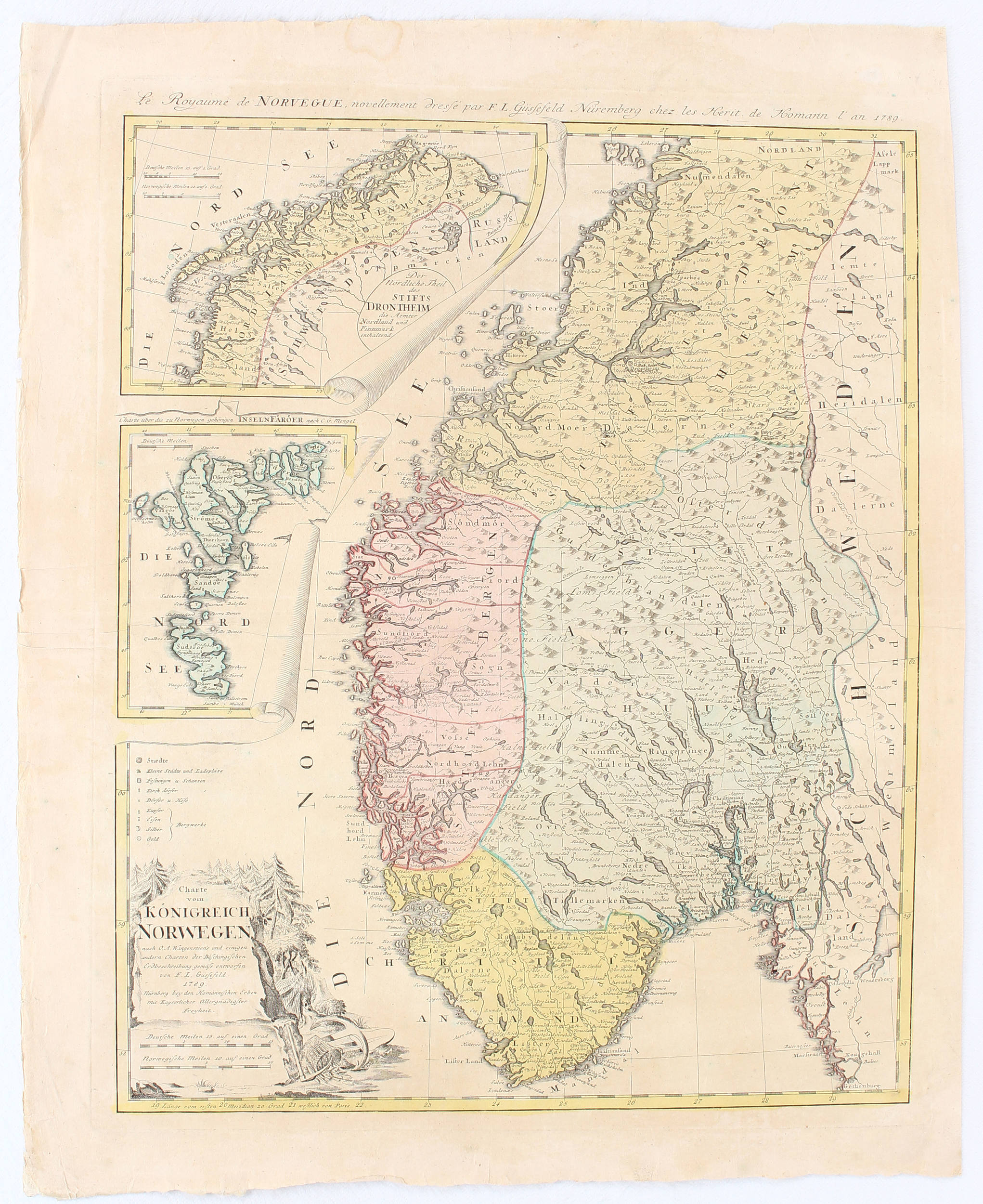 unsold
Auction schedule:
November 1st, 2018 session starting 10:30 a.m.
Norwegen. "Charte vom Königreich Norwegen". Altkol. Kupferkarte von F. L. Güssefeld bei Homann Erben, 1789. Mit ornament. Kartusche u. 2 kol. Nebenkarten (Drontheim u. Faröer Inseln). 58:46,5 cm, darüber französ. Titel.
Ginsberg, Norway S. 130 mit Abb.: "Güssefeld modeled his depiction of Norway... on the representation originated by Wangensteen... the second inset map showing the Faeroe Islands is unique on maps of Norway". - Gebräunt u. braunfleckig. Horizontale Quetschfalte mittig.