Lot 3137

*


"Mittnächtigen lender". (Münster)
sold
[{"image":"https:\/\/cdn.philasearch.com\/A09454\/E01098\/0109800034.jpg","thumb":"https:\/\/cdn.philasearch.com\/A09454\/E01098\/0109800034.jpg"}]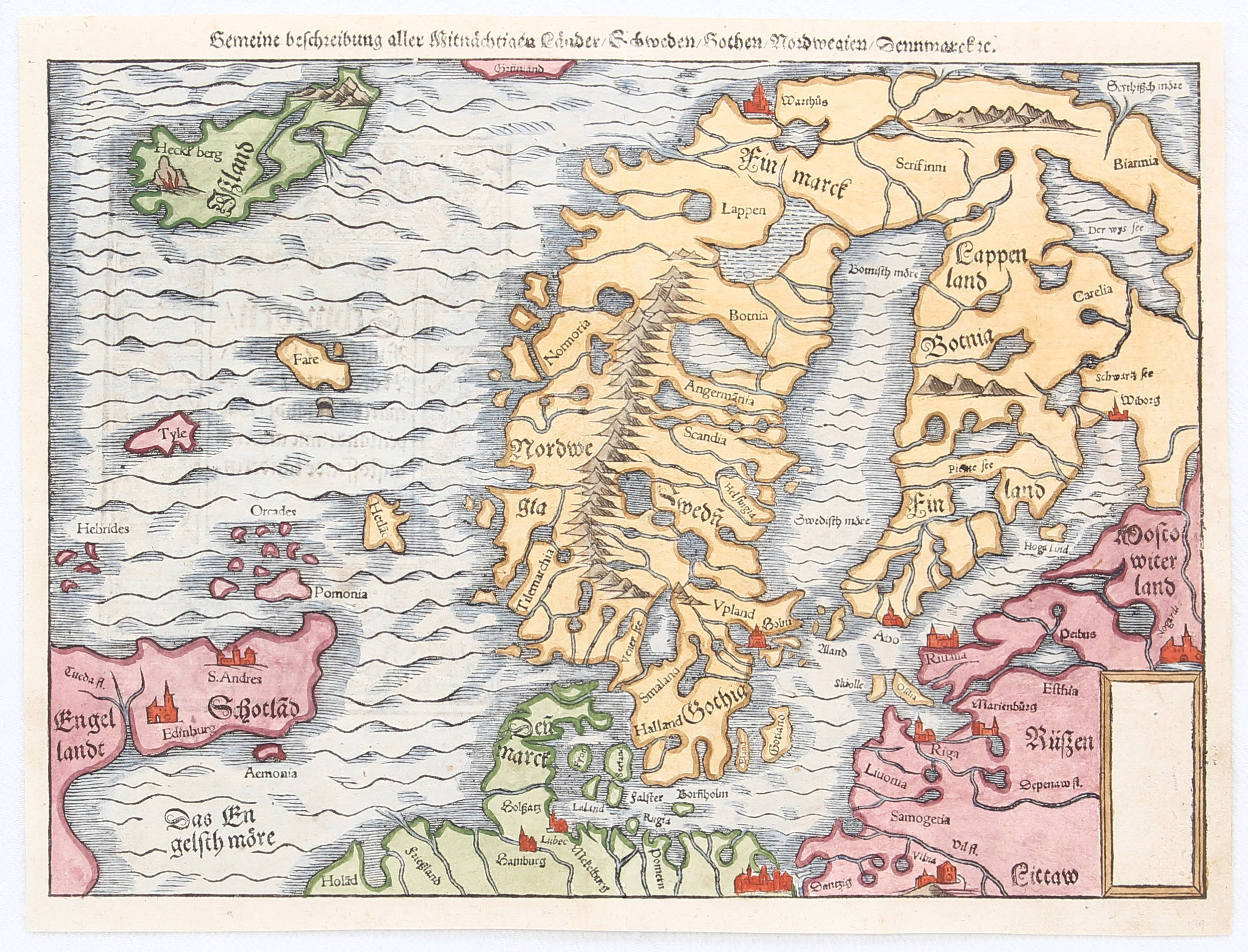 sold
Auction schedule:
November 1st, 2018 session starting 10:30 a.m.
Skandinavien. "Gemeine beschreibung aller mittnaechtigen lender". Skandinavien mit Island und Schottland. Kol. Holzschnitt (aus S. Münster, dt. Ausg. 1545). Mit leerer Schriftkartusche unten rechts. 25:34,5 cm, darüber der Titel.
Ginsberg, Scandinavia 12: "Based... on the more recent publication of Olaus Magnus"; ders., Northern Regions 13; Germundson S. 139/2nd state (in: Papers in Cartography, Stockholm 2003); Finland 4; Hinrichsen, Island 136 u. Abb. 40 (latein. Ausg.). - Selten. Verso mit fig. Holzschnittbordüre mit zusätzl. Titel "Schweden/Finlandt/Gothia/Norwegeien" (diese etwas durchschlagend). - Gereinigt u. stabilisiert, noch leicht gebräunt bzw. fleckig. Bug stellenweise geplatzt u. restauriert, kl. Knickfalte links daneben geglättet.