Lot 89
Andreae, Arbor consanguinitatis
closed
[{"image":"https:\/\/cdn.philasearch.com\/A09454\/E01077\/0107700002.jpg","thumb":"https:\/\/cdn.philasearch.com\/A09454\/E01077\/0107700002.jpg"},{"image":"https:\/\/cdn.philasearch.com\/A09454\/E01077\/0107700002a.jpg","thumb":"https:\/\/cdn.philasearch.com\/A09454\/E01077\/0107700002a.jpg"},{"image":"https:\/\/cdn.philasearch.com\/A09454\/E01077\/0107700002b.jpg","thumb":"https:\/\/cdn.philasearch.com\/A09454\/E01077\/0107700002b.jpg"},{"image":"https:\/\/cdn.philasearch.com\/A09454\/E01077\/0107700002c.jpg","thumb":"https:\/\/cdn.philasearch.com\/A09454\/E01077\/0107700002c.jpg"},{"image":"https:\/\/cdn.philasearch.com\/A09454\/E01077\/0107700002d.jpg","thumb":"https:\/\/cdn.philasearch.com\/A09454\/E01077\/0107700002d.jpg"}]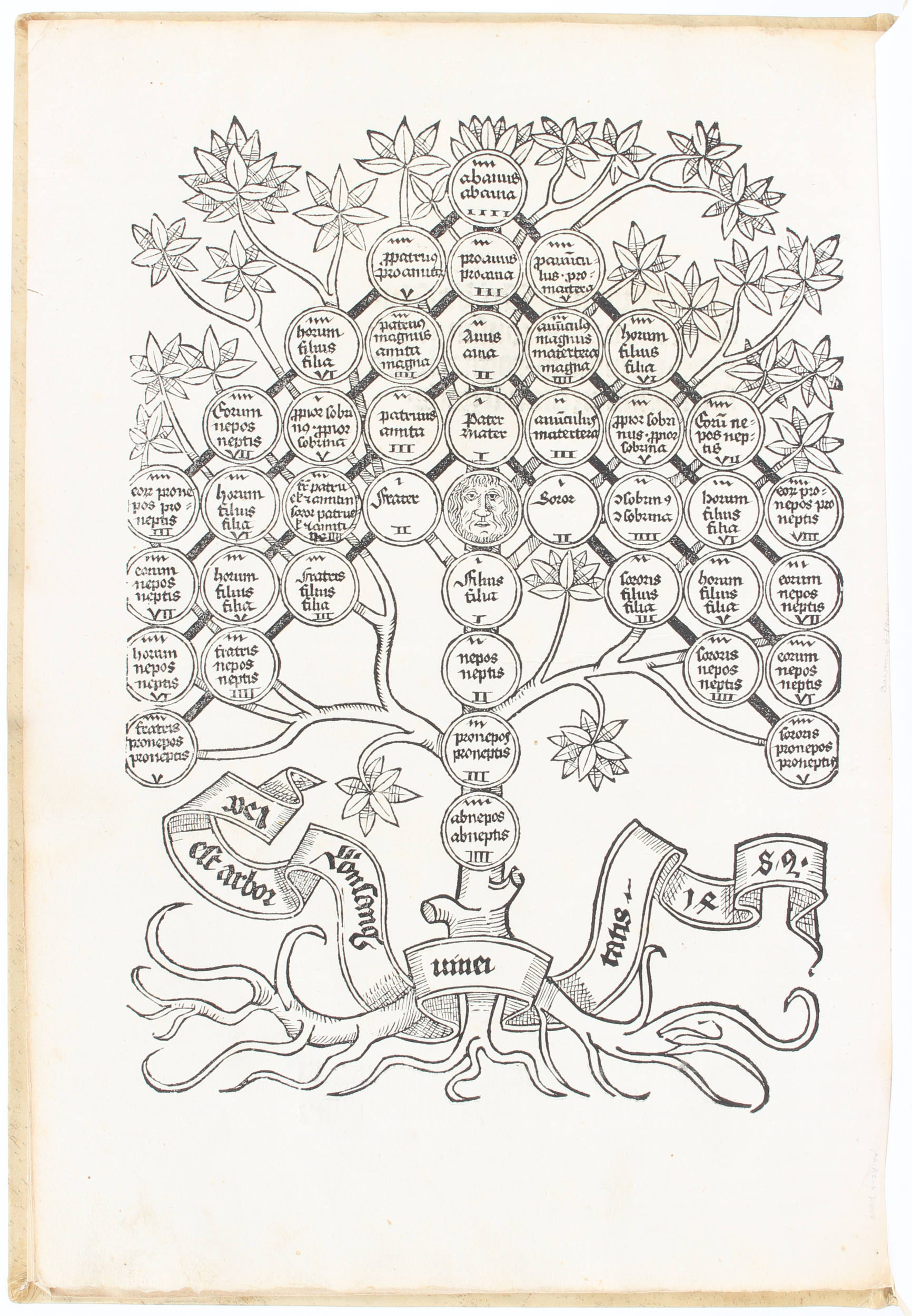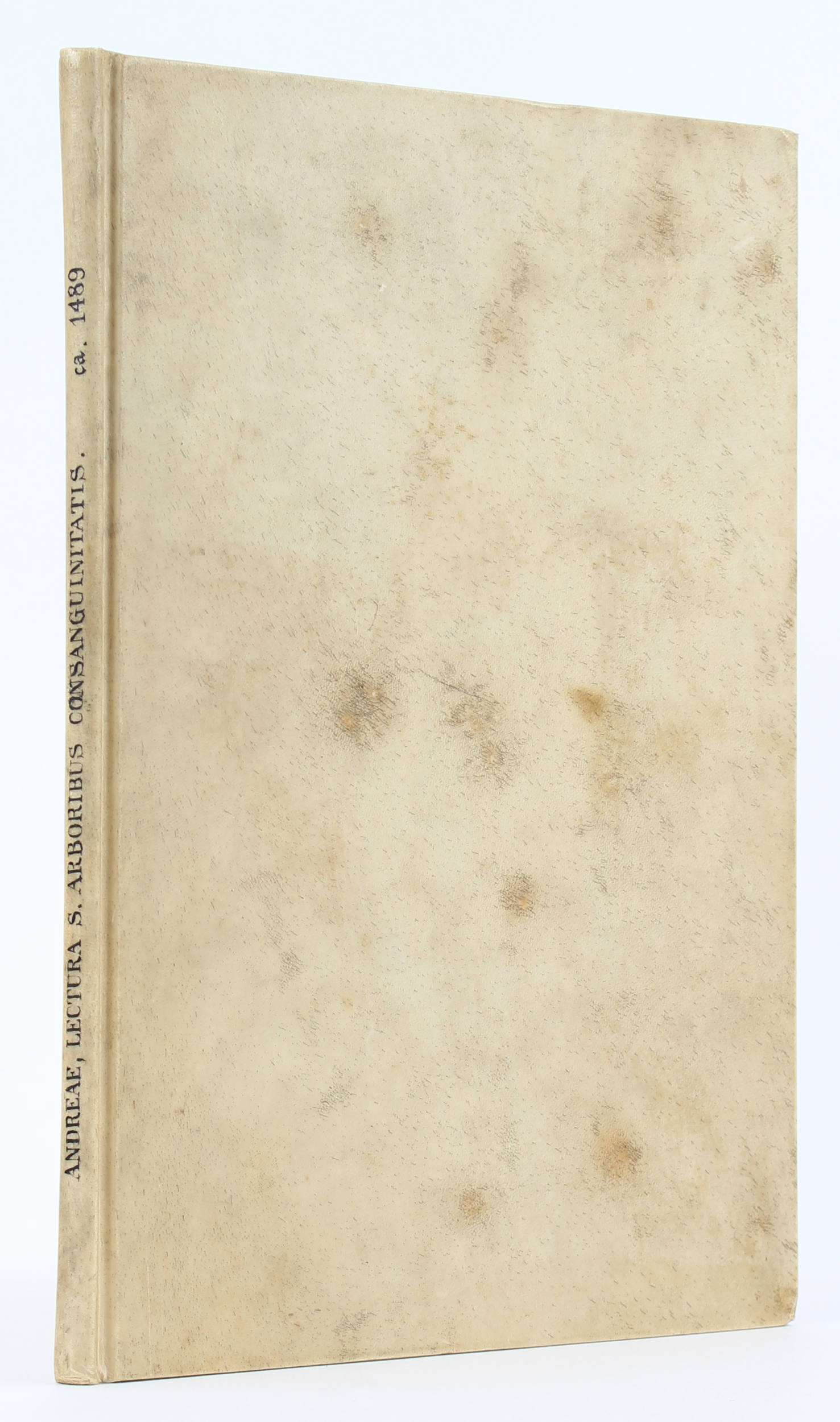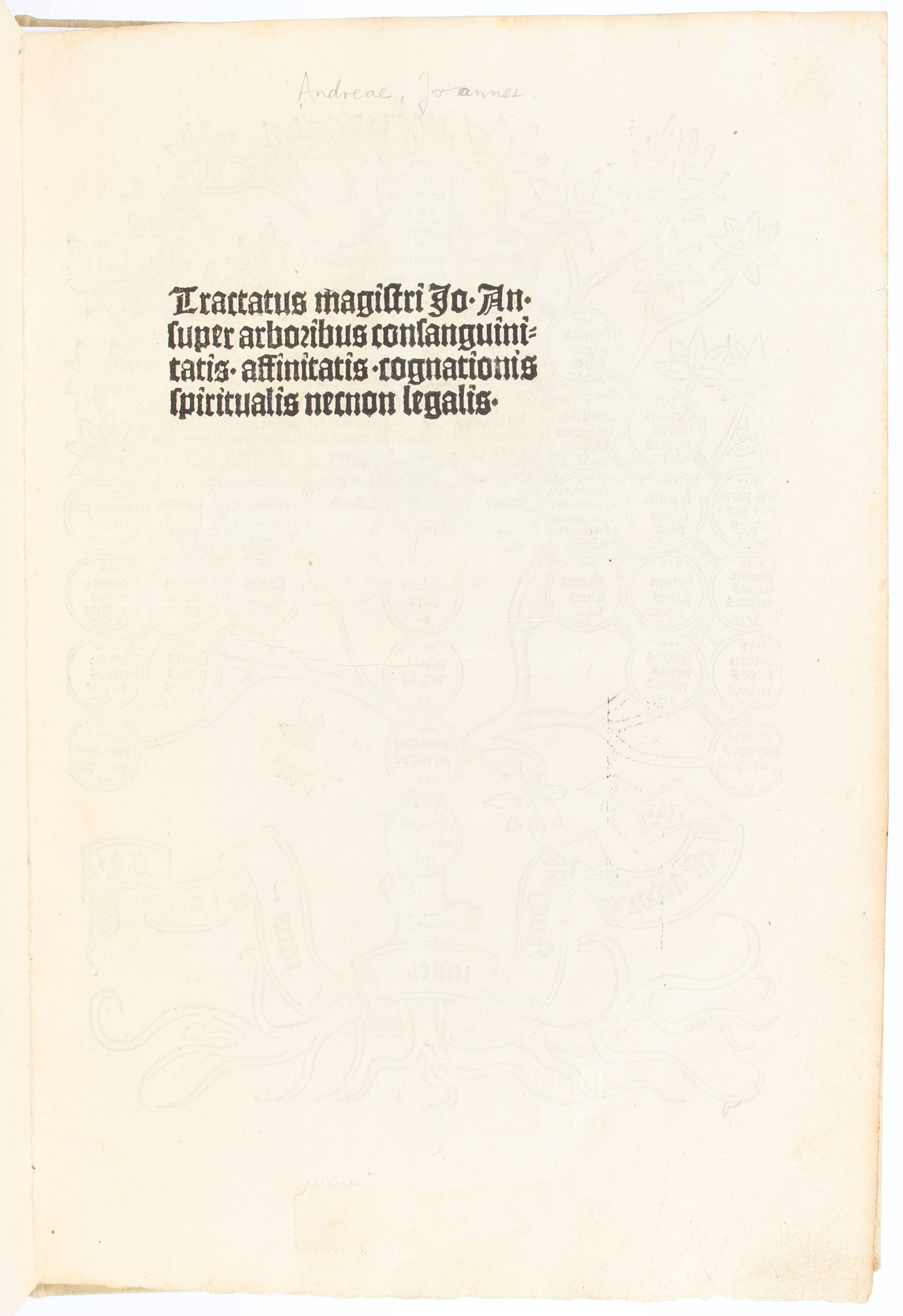 unsold
Auction schedule:
October 30th, 2018 session starting 10:00 a.m.
Andreae, Johannes (Giovanni d'Andrea). Super arboribus consanguinitatis, affinitatis et cognationis spiritualis et legalis. (Leipzig, K. Kachelofen, nicht vor 1489). Kl.-fol. (31,5:22 cm). Got. Typ. Mit 10 blattgr. Holzschnitten. 12 Bll. Prgt. im alten Stil.
With 10 woodcuts. - Neat old manuscript annotation to l. 3. Fine and broad-margined copy in vellum to style.
GW 1705; Goff A-619. - Beindruckend ausgestattetes Illustratum aus der Offizin Kachelofens. Die vielfach aufgelegte kleine Schrift Andreaes (um 1270-1348), gepriesen als "fons et tuba iuris", Lehrer des kanonischen Rechts zu Padua und Bologna, "besteht in einer sehr klaren und knappen, aber erschöpfenden Darstellung der Grade der Verwandtschaft und Schwägerschaft" (Schulte II, 215). - Bl. 3 verso mit längerem alten feinen Tinteneintrag im Rand. Breitrandiges Exemplar.