Lot 1142
Vosmaer, Description d'animaux rares
sold
[{"image":"https:\/\/cdn.philasearch.com\/A09454\/E01691\/0169100001.jpg","thumb":"https:\/\/cdn.philasearch.com\/A09454\/E01691\/0169100001.jpg"},{"image":"https:\/\/cdn.philasearch.com\/A09454\/E01691\/0169100001a.jpg","thumb":"https:\/\/cdn.philasearch.com\/A09454\/E01691\/0169100001a.jpg"},{"image":"https:\/\/cdn.philasearch.com\/A09454\/E01691\/0169100001b.jpg","thumb":"https:\/\/cdn.philasearch.com\/A09454\/E01691\/0169100001b.jpg"},{"image":"https:\/\/cdn.philasearch.com\/A09454\/E01691\/0169100001c.jpg","thumb":"https:\/\/cdn.philasearch.com\/A09454\/E01691\/0169100001c.jpg"}]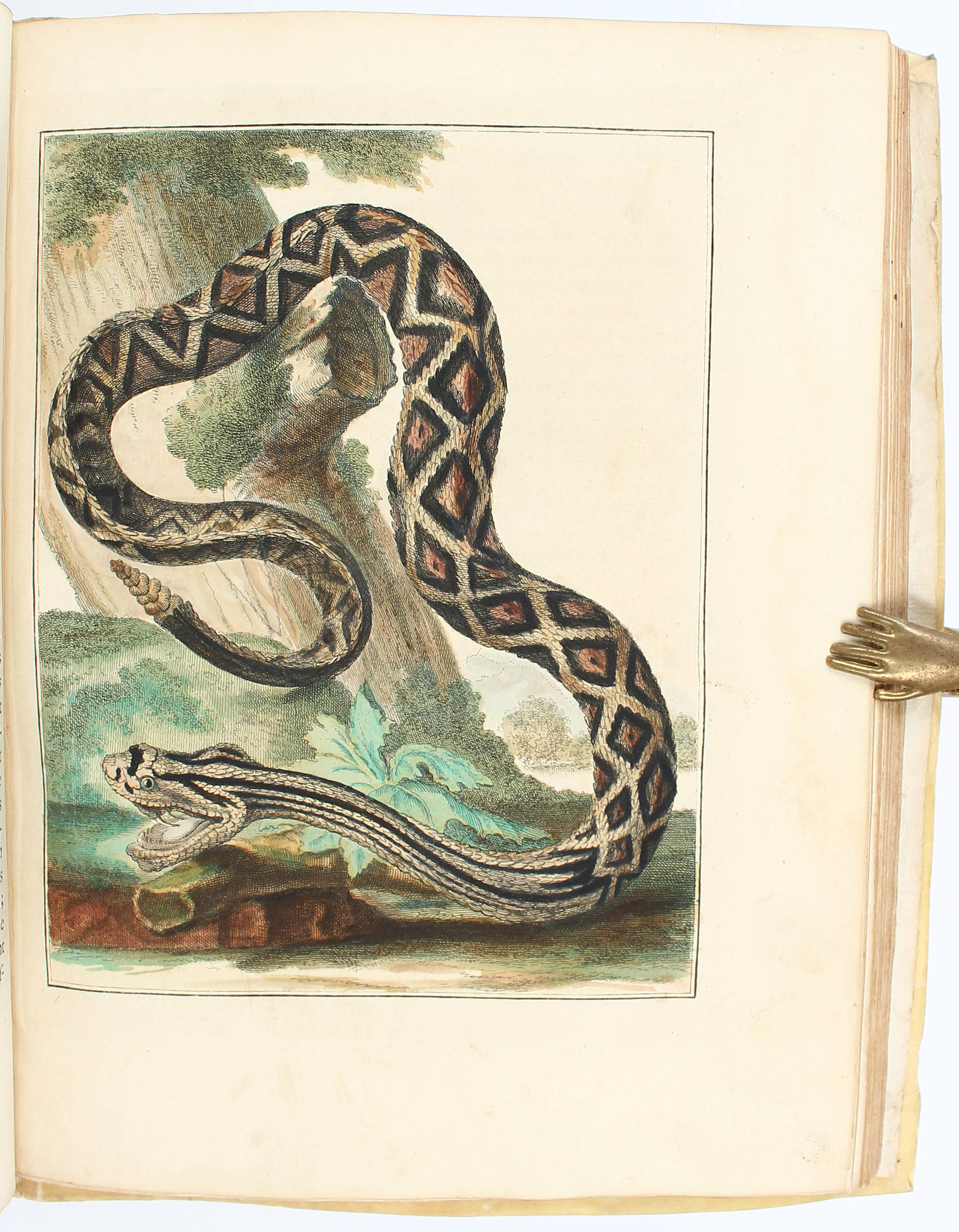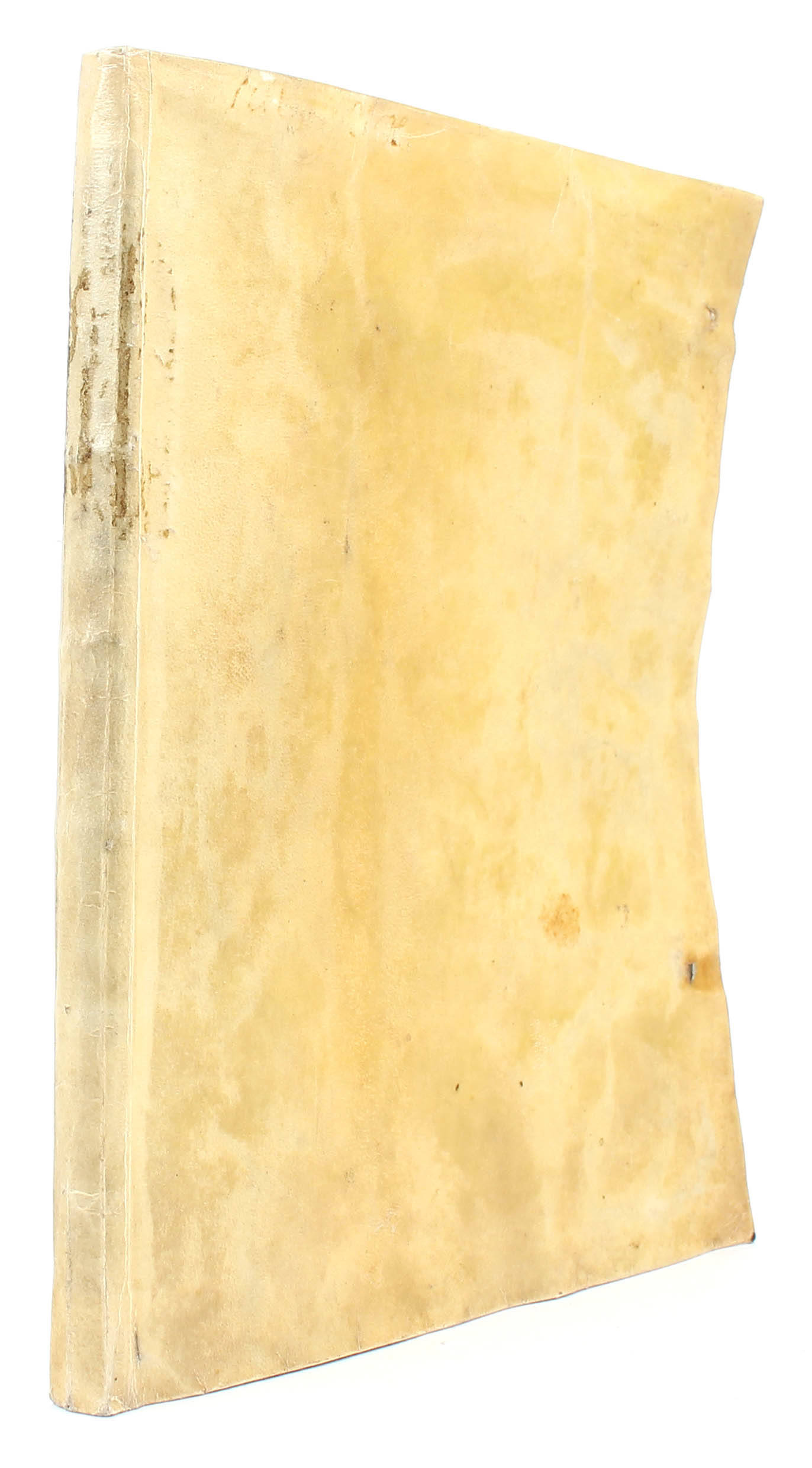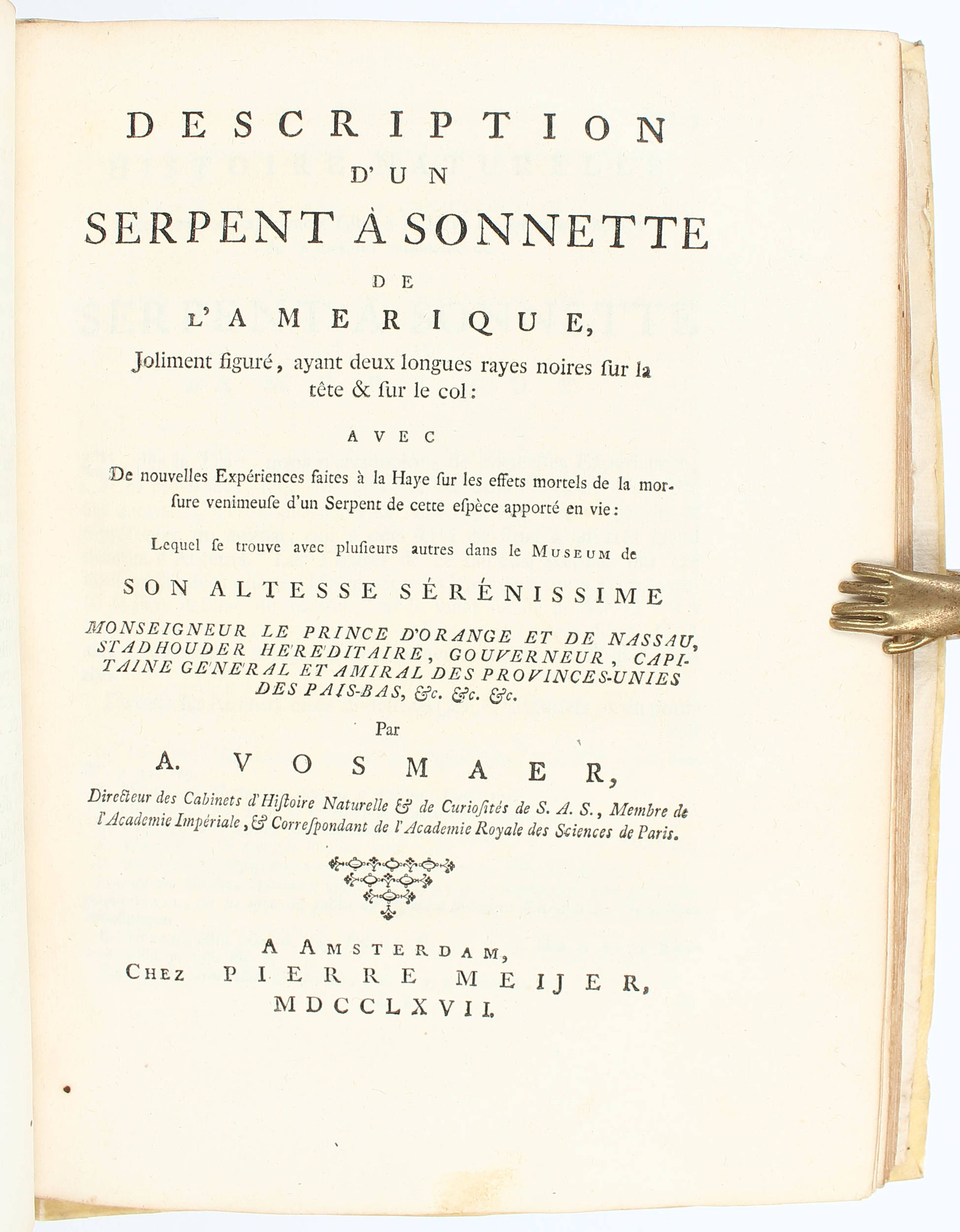 sold
Auction schedule:
28-October-2020 / Lot 1066-1206 / session starting 2.30 PM
Vosmaer, A. (Description d'un recueil exquis d'animaux rares.) 12 Tle. (von 33) in 1 Bd. Amsterdam 1767-1772. 4to (27,5:21,5 cm). Mit 12 kol. Kupfertafeln. Flex. Prgt. d. Zt., gering fleckig, Vorsätze erneuert.
Nissen, ZBI 4294; Zimmer 657; vgl. Landwehr, Dutch Books with Coloured Plates 204. - Erste französische Ausgabe. 12 Teile der selten vollständigen Serie von Einzelpublikationen mit prachtvollen Darstellungen exotischer Säugetiere (11) und Schlangen (1), nach Landwehr erst 1804 unter dem oben zitierten Sammeltitel vereinigt. Enthält in Bindefolge die Besschreibung folgender Tiere, je mit Tafel: Porc à large groin; petit boug damoiseau; marmote-bâtarde; ecureuil volant à longue queue; serpent à sonette de l'amerique; singe d'amerique; paresseux pentadactyle; singe voltigeur; chat africain; potto; bisson und ichneumon indien.
"Many animals were imported from Borneo, the Philippines, Surinam, Cape of Good Hope and even from Japan. During decades tracts were published giving a description of an animal to which a hand-coloured copperplate was added. Most of these were engraved by Simon Fokke after designs of Aert Schouman who made drawings after life animals" (Landwehr). - Gering gebräunt, teils wasserrandig; vereinzelt gering stockfleckig, vereinzelte Braunflecken.